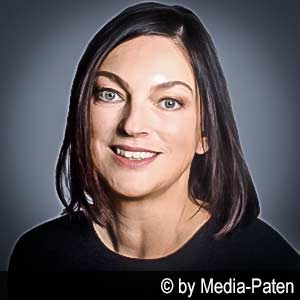 Bianca Krahl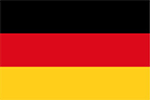 Hörproben:

Synchron


Lyrik

Besserwisser

Hörspiel

Mix
30-40
40-50

mittel seriös sinnlich voll warm markant kräftig
Dokumentation Film Hörbuch / Hörspiel Industriefilm Multimedia Funk & TV Werbung
Die Synchronsprecherin Bianca Krahl, 1973 geboren, hat schon vielen namhaften Schauspielerinnen ihre Stimme geliehen wie Heather Graham oder Penélope Cruz und das meist in mehreren Filmen. Zu ihren Feststimmen gehören seit Jahren Charlize Theron, Leslie Mann, Emily Blunt und Regina Hall. Mayim Bialik, bekannt als Amy Farrah Fowler aus "The Big Bang Theory" synchronisiert Bianca Krahl übrigens bereits seit Kindertagen, nämlich seit der titelgebenden Hauptrolle in der Jugend-Sitcom "Blossom". Bianca Krahl wurde quasi als aufgewecktes Kind von einer Agentur entdeckt und stand kurze Zeit später für die Serie "Fest im Sattel" an der Seite von Hans Clarin vor der Kamera. Heute konzentriert sich Bianca Krahl vor allem auf den Synchronbereich und führt neben der Sprechertätigkeit selbst Synchronregie wie zum Beispiel für Quentin Tarantinos "Death Proof". Mehr Infos zu Bianca Krahl gibt es in unserem Blogbeitrag.
Die deutsche Stimme von Charlize Theron
In knapp 30 Produktionen ist Bianca Krahl als Stimme von Charlize Theron zu hören. Sie spricht die südafrikanische Oscarpreisträgerin u.a. als Furiosa in "Mad Max: Fury Road" (2015). An der Seite von Tom Hardy avanciert die versierte Kämpferin zur zweiten Protagonistin während der halsbrecherischen Fahrt durch das dystopische Ödland. Auf der Flucht von Immortal Joe und den letzten fruchtbaren Frauen im Gepäck, kämpft die Amazone gegen die fanatischen War Boys. Als Böse Königin Ravenna synchronisiert Bianca Krahl sie zudem als Antagonistin von "Snow White and the Huntsman" (2012) und "The Huntsman & the Ice Queen" (2016). Um ihre makellose Schönheit sowie ihre magischen Kräfte auf ewig zu konservieren, trachtet sie Snow White nach dem Herzen. Der Huntsman (Chris Hemsworth) steht Schneewittchen (Kristen Stewart) jedoch zu Seite und gemeinsam besiegen sie die Despotin.
In der namensgebenden Hauptrolle des Sci-Fi-Actionfilms "Æon Flux" (2005) spielt Charlize Theron die geschmeidige Auftragskillerin und Untergrund-Agentin, die den regierenden Trevor Goodchild ermorden soll. Dabei gerät Æon zwischen den Fronten, erfährt sie doch, dass sie die geklonte Frau von Goodchild ist. Die Menschheit ist nämlich schon lange durch eine Seuche unfruchtbar geworden. Goodchild, selbst bereits sein siebter Klon, forscht nach einem Heilmittel.
Als knallharte Spionin Lorraine Broughton spricht Bianca Krahl sie zudem im Action-Thriller "Atomic Blonde" (2017). Des Weiteren leiht sie der Schauspielerin in der Gangsterkomödie "The Italian Job - Jagd auf Millionen" (2003), dem Actionspektakel "Fast & Furious 8" (2017) sowie dem dystopischen Abenteuerfilm "The Road" (2009) ihre Stimme.
synchronisiert auch...
diese Sprecher könnten Sie ebenfalls interessieren:
Filme mit der Stimme von Bianca Krahl
Film
Rolle
Schauspieler

Eddie Retcliffe

Madeleine Sami

Dianne

Christine Taylor

Birdie Jay

Kommandeurin der IGPN

Hélène Viviès

Rachel

Jen Cohn

L3-37

Phoebe Waller-Bridge

Amy Farrah Fowler

Tara Knowles

Maggie Siff

Rita

Lauren Van Chance

Michelle Porter

Cynthia Daniel

Clea

Rachel Wolfson

Rachel Wolfson

Isabel

Marisol Nichols

Victoria 'Vic' Menendez

Drea de Matteo

Victoria 'Vic' Menendez

Drea de Matteo

Leah Askey

Zu

Chelsea Dixon

Porscha Coleman

Cipher

Det. Cam Harris

Lily Houghton

Carmel Schneider

Colleen Porter

Debi Mazar

Nicole

Missi Pyle

Laurel Halliday

Phoebe Waller-Bridge

Andromache of Scythia / Andy

Rosemary

Evelyn Abbott

Jay

Karla Souza

Alexia

Jessica Henwick

Mayim Bialik

Sara Rodgers

Chelsea Peretti

Sierra McCoy

Robin Givens

Leslie

Jessica St. Clair

Elvira Condomine

Madeline Cooper

Bree Turner

Ms. Espenschied

Jennifer Holland

Charlotte Field

Maya Babanikos

Lisa Leslie

Lisa Leslie

Suze

Edith Mooreland

Megan Follows

Fran

Edi Patterson

Julia Minna

Dawn Towner

Alicia

Emilea Wilson

Megyn Kelly

Jada

Anna Lindner

Debbie

Dawn Olivieri

Elaine Markinson

Lisa Decker

Marlo

Ellie

Vinessa Shaw

Evelyn Abbott

Amy Ellis

Alison Wandzura

PC Graves

Clare Calbraith

Mary Poppins (Sprache)

DJ Suki

Fryda Wolff

Sam Swift

Rachel Bilson

Lisa Carter

Maggie Lang

Ginevra

Carolina Crescentini

Nicol

Andrea

Catherine Walker

Dr. Rosa Fernandez

Micheline Marchildon

Sadie

Danika Frederick

Alma Chen

Ra Chapman

Betty Broderick

Jane Mathis

Vinessa Shaw

Cipher

Lorraine Broughton

'Tootsie' Sayre Smith

Jamie Anne Allman

Mhari Toner

Simone Lahbib

Joelle Brooks (2. Stimme)

Ashley Blaine Featherson

Kori

Jen Kirkman

Taylor Reynolds

Kelli Williams

Ryan Pierce

Lisette

Maggie Siff

Mary Harris

Caroline Dhavernas

Cerys Jones

Hannah Daniel

Head Model

Emma Tate

Queen Ravenna

Angie

Kylie Applebaum

Kelen Coleman

Julia King

Kelly Kruger

Matilda Jeffries

Christine Taylor

Felicia

Karen Dacre

Kelly Reilly

Kate

Laura Taylor

Jesse

Wren

Meg

DJ Suki

Gwen Stefani

Rachel Watson

Harmony Schiltz

Ruth

Nikki Amuka-Bird

Brenda

Tia Mowry-Hardrict

Viv

Leslie Bibb

Thrash

Anais Fairweather

Margot Wallace

Britt Lower

Trish

Alia Shawkat

Direktorin Grey

Ali Liebert

Frøydis Dahl

Siren Jørgensen

Thrash

Anais Fairweather

Maggie Lang

Merci

Beamtin

Gameela Wright

Sozialarbeiterin

Claire Bronson

Kate Macer

Kommissar

Birgitte Hjort Sørensen

Audrey Crandall

Imperator Furiosa

Marianne Connolly

Julianne Nicholson

Libby Day

Elaine

Sharon Horgan

Catherine

Colleen

Angelique Cabral

Beatrice Bellacourt

Riki Lindhome

Tuppence Beresford

Jessica Raine

Stripperin

Sylvia Fasolo

Hillary Miller

Ming-Na Wen

Frau des Bäckers

Candace Horn

Rita

Anna

Donna Clint

Anna Wright

Joan

Sarah Bloom

Kate King

Maria

Adelaida Perjoiu

Lori Hayes

Karine Dion

Annette Stratton-Osborne

Milady

Maimie McCoy

Hildy Mulligan

Kathleen Robertson

Marketingstrategin

Taylor Coffman

Dakota

Leslie Bibb

Meredith Wilmott

Andi Crown

Sgt. Jill Perez

Angelique Cabral

Nina Keune

Tessa Ferrer

Rhonda

Ivy Weston

Julianne Nicholson

Joan

Laurie Moore

Veronica

Ms. Desjardin

Emily

Estella Warren

Silvia

Macarena Gómez

Bonnie Cleary

Georgia Lyman

Marika

Lauren Ash

Stephanie Phillips

Tia Mowry-Hardrict

Gina Linetti

Chelsea Peretti

Kelly Meyers

Vinessa Shaw

Debbie

Queen Ravenna

Salma

Emilyne Mondo

Eris

Kathleen Barr

Violet Barnes

Candace Horn

Sara

Leclair

Alice Taglioni

Kate Conway

Catherine Bérubé

Cynthia Vineyard

Mia Kirshner

Freda

Bree Turner

Angela Lombard

Ella Scott-Lynch

Symphony

Christine Taylor

Selena Ramos

Alicia Lagano

Linda

Laurence Arné

Jessica

Natasha Lyonne

Amy

Katie Aselton

Ann Marie

Harriet Chetwode-Talbot

PR Girl

Eloise Joseph

Vera

Elena Anaya

Elise Sellas

Marley Corbett

Miss Piggy's Empfangsdame

Jamie Lockwood

Mavis Gary

Iris

Connie Grabowski

Terry Marek

Jamie Anne Allman

Dr. Zoe Hart

Rachel Bilson

Gemma

Mamie Gummer

Laura

Emily Rutherfurd

Patricia

Rakefet Abergel

Vermieterin

Lisa Lauren Smith

Louise Roe

Louise Roe

Lydia

Darla

Lucy Punch

Gwen Conliffe

Eris

Kathleen Barr

Giraffe Gisela

Joanna Lumley

Corinne

Prinzessin Mary von Liliput

Amy Stanton

Mary

Vordrängler-Freundin

Michelle Gunn

Sherri Ward

Jenna Lamia

Prinzessin Mary von Liliput

Corinne

Charity

Essence Atkins

Mutter Thompson

Molly

Rachel Bilson

Stephanie

Tori Chadwick

Kerry Lai Fatt

Denise

Jaime Pressly

Liv

Joanne 'Gravy' Hardgrave

Frau

Cassandra Parker

Samantha Mathis

Tamara

Nona Gaye

Monica Figuerola

Mirja Turestedt

Königin Victoria

Actress

Jessica Phillips

Myreille Psychiokieus

Atsuko Takahata

Millie Harris

Rachel Bilson

Valerie Brennan

Kim

Laura Bush

Lisa

Königin Margo

Carmen Electra

Miriam Laureys

Maaike Cafmeyer

Stacey

Katie Morgan

Sylvia

Morgenstern

Stana Katic

Linda die Lehrerin

Jessica Morris

Brita

Vinessa Shaw

Doreen Smithe

Tiffany Burns

Gina McVey

Lena Headey

Norah Lorkowski

Lola Sinclair

Matylda Buczko

Wendy

Susan Misner

Angie Parks

Chandra West

Victory Ford

Lindsay Price

Angie Parks

Chandra West

Sandra Cohen

Vinessa Shaw

Tanya

Debi Mazar

Ginger Peachum

Carmen Electra

Trishelle

Liza Weil

Debbie

Jane Liddle

Prudie Drummond

Buchverkäuferin

Marissa Jaret Winokur

Lindsey Jones

Christine Taylor

junge Frau

Ella

Eve Adams

Molly Shannon

Frannie

Tiffany Dupont

Lavender

Anika Noni Rose

Nadine

Jamie Bonelli

Samantha Samuels

Lisa Arch

Emily

Melissa

Sasha Alexander

Kelly

Verity Price

Brenda Meeks

Gaelle

Mini

Nikki Reed

Lynne Bukowski

Vinessa Shaw

Becky

Kim

Rachel Bilson

Maria Alvarez

Beth

Nikki Amuka-Bird

Amanda Tanen

Becki Newton

Christine 'New Christine' Hunter

Emily Rutherfurd

Dr. Hillary Tallman

Blanka Jarosova

Nosebleed Co-Worker

Michelle Krusiec

Eva Rojas

Angelika

Lena Headey

Katrina

Serena Reeder

Lynn

Lureen Newsome

Æon Flux

Michelle Kwan

Michelle Kwan

Kee Kee Rodriguez

Ashley Monique Clark

Capitaine Estelle 'Pitbull' Kass

Alice Taglioni

Chloe Hewett Wilton

Emily Mortimer

Sofi

Sofia Vergara

Nicky

Alexis Fogarty

Estella Warren

Alex Meyers

Christine Taylor

Agent Debbie Webster

Gloria Votsis

Æon Flux

Maria Castle

Samantha Mathis

Blanca

Sofía Vergara

Kate Veatch

Christine Taylor

Sarah Moore

Kathryn Morris

Britt Ekland

Lisa Kramer

Debra Messing

Staci

Carmen Electra

Carmen Electra

Carmen Electra

Dr. Natalie Durant

Kelli Williams

Madison

Kath Soucie

Stacey

Vinessa Shaw

Missy Elliott

Missy 'Misdemeanor' Elliott

Präsidentin Delta Nu

Erin Cottrell

Chloe Sava

Krysty Wroth

Jenya Lano

Reporterin Tricia

Colleen Porch

Annie

Nina Sosanya

Shondra

Zahnarztgehilfin

Arian Waring Ash

Brenda Meeks

Karen Bishop

Elizabeth Berkley

Tara

Maya Rudolph

Pegasus' Sekretärin

Nina Young

Jessie

Estella Warren

Julianne Olsen

Delinda Deline

Molly Sims

Summer Roberts

Rachel Bilson

Miranda Stone

India de Beaufort

Alex Reynolds

Clare Kramer

Lilly Bertineau

Beth

Charlotte

Barbara Schulz

Eve

Kate Beahan

Laura

Amy Jo Johnson

Ashley Bishop

Charmaine Guest

Natalie Teeger

Traylor Howard

Theo

Kim Hawthorne

Bonnie Rockwaller

Kirsten Storms

Sara Dolan

Amy Stewart

Matilda Jeffries

Christine Taylor

Melissa Nielssen

Joanne Vannicola

Lisa

China Chow

Miss New York

Melissa de Sousa

Christine

Karyn Dwyer

Penny

Sophia Simone

Estella Warren

Brenda

Natasha Gregson Wagner

Brenda Chenowith

Rachel Griffiths

Det. Megan Wheeler

Julianne Nicholson

Tak

Olivia d'Abo

Kaine Ariyoshi

Junko Hagimori

Sharon Exler

Bianca Kajlich

Jamie

Essence Atkins

Jamie

Essence Atkins

Irene Peters

Kim Diamond

Kim Director

Audrey (20 Jahre)

Laura Regan

Danika Lund

Robin Tunney

Brenda Meeks

Lilly Bertineau

Laurie

Maria de Medeiros

Lynn McCale

Jennifer

Rochelle Swanson

Ann Bosworth

Rachael Crawford

Erica Stoltz

Finola

Isabelle Cyr

Courtney Rawlinson

Samantha Mathis

Violet

Natasha Gregson Wagner

Karla

Lisa Rodriguez

Brittany

Jill Ritchie

Rikki

Jeanette Cronin

Kirsten Liosis

Mary Bell

Yvonne Hoving

Theresa Wong

Dulcie

Mandy Murphy

Elizabeth Berkley

Isadore

Erika Anderson

Das Weibchen (Jenny Smith)

Carmen Electra

Fern Mayo/Vylette

Diane Agostini

Misty

Claire

Hélène Fillières

Mrs. Barker

Kate Loustau

Ruby Vale

Claudia Karvan

Jessica

Natasha Lyonne

Brandy

Kandyse McClure

Alexandra Taylor

Amy Carlson

Alexandra Taylor

Amy Carlson

Linda

Valentina Lainati

Tiffany Porter

Ever Carradine

Kim Kelly

Busy Philipps

Crayola

Nicci Gilbert

Lisa

Marnie Alexenburg

Carla

Tangie Ambrose

Ellen

Amy Phillips

Jill Young

Supermodel

Sarah Zoltanne

Sarah Chalke

Kimberly Jasney

Christine Taylor

Mary Beth

Kellie Martin

Tonya

Cee Cee Michaela

Cindi

Tamala Jones

Smokey

Labina Mitevska

Vivian Abromowitz

Natasha Lyonne

Discordia

Meighan Desmond

Stacey

Fairuza Balk

Nico

Natasha Gregson Wagner

Sammie

Christine Taylor

Blonde TV-Reporterin

Lilly Bertineau

Anling

Jeanne Chinn

Jessica Capshaw

Christina Cox

Petra Fina

Yumi Toma

Sharon Carter

Traylor Howard

Melissa Egan

Paige

Nicole Bilderback

Melanie C

Melanie Chisholm

Pförtnerin

Yeardley Smith

Emily

Zusteller 18

Judy Herrera

Mary Louise

Lisa Robin Kelly

Jessica Lane

Alex Morell

Holly Marie Combs

Beulah 'Scrappie'

Elise Neal

Lindsay Dole (2. Stimme)

Kelli Williams

Amy

Arden Myrin

Kathy Goodman

Kellie Martin

Sonia

Kim Feeney

Carrie Donovan

Molly Ringwald

Seira Hazuki / Misty Honey

Akiko Hiramatsu

Patty

Marya Delver

Patty

Marya Delver

Phoebe

Elizabeth Berkley

Taffy Dale

Marcia Brady

Christine Taylor

Millie

Nikki Cox

Darcy

Debi Mazar

Cindy Bayles

Laurie Fortier

Cindy

Debi Mazar

Cara

Constance Marie

Ashley Schaeffer

Cathy

Helga Svelgen

Marcia Brady

Christine Taylor

Anna (jung)

María Celedonio

Cher Horowitz

Mary MacDonald von Dunbrae

Antoine Byrne

Kate Libby / 'Acid Burn'

Dina

Trudy Sloan

Ming-Na Wen

Alex Peterson

Robin Givens

Zoey Woodbine

Alicia Witt

Pauline Parker

Melanie Lynskey

Kristen

Natasha Gregson Wagner

Ida

Cecilia Ljung

Lucy Knight

Kellie Martin

Jo

Jennifer Manley

Jo

Jennifer Manley

Nicole

N'Bushe Wright

Nonnie Parker

Deputy Charlotte 'Charlie' Spooner

Victoria Haas

Ezri Dax

Nicole de Boer

Bella

Ricki Lake

Gage Dobson

Jamie McEnnan

Stine

Line Kruse

Lauren

Danica McKellar

Nicole (Nicki)

Paris Vaughan

das junge Mädchen

Jane March

Hazel Gordy (alt)

Monica Allison

Cecile

Lara Guirao

Cecile

Lara Guirao

Denise

Blossom

Jennifer Jane Parker

Cathy Cavadini

Theresa

Tricia Stewart-Shiu

Lisa

Staci Keanan

Frédérique

Julie Bataille

Nicole Berthier

Marian Filali

Sydney

Tisha Campbell

Cathy Goodwin

Myra Monkhouse

Michelle Thomas

Kei

Mami Koyama

Ada

Manuela Velasco

Sanne Ledermann

Amanda Govey

Ayako Rokumeikan

Eriko Chihara

Tanya Mauskewitz

Amy Green

Samantha Page

Alice

Terri Gardner

Nicole Roberts

Ocean Hellman

Amy Hardwood

Königin Elisabeth I.

Molly Dunlap

Tina Yothers

Wanda Nevada

Brooke Shields

Rosalie Essex

June Preisser