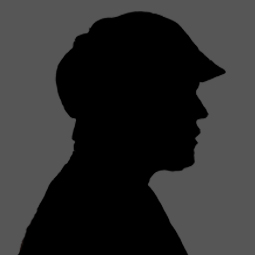 Tommy Morgenstern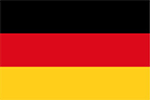 Hörproben:


Lyrik

Besserwisser

Hörspiel

Mix
40-50

mittel rauchig sonor warm markant kräftig
Dokumentation Film Hörbuch / Hörspiel Industriefilm Multimedia Rundfunk TV Funk & TV Werbung Games
Tommy Morgenstern wurde 1974 in Osnabrück geboren und ist Synchronsprecher sowie Sänger. Durch die seine Musik kam er mit der Synchronbranche in Kontakt. Das erste Demotape nahm er mit seiner Band "Sick for Toys" im selben Synchronatelier auf, in dem Tommy Morgenstern später Butt-Head von der MTV-Serie "Beavis and Butt-Head" synchronisieren sollte. Für seine erste Synchronhauptrolle in einem Kinofilm lieh er 2002 dem Rapper Redman als Jamal seine Stimme in der Kiffer-Komödie "So High". Seinen Durchbruch hatte Tommy Morgenstern als Stimme von "Dragonball"-Held Son Goku. Inzwischen ist Tommy Morgenstern ein Gigant des Synchrongeschäfts. Er ist nicht nur die deutsche Feststimme von Chris "Thor" Hemsworth sondern auch von Ryan Gosling, zum Beispiel als stoischer Protagonist in Nicolas Winding Refns "Drive" (2011) und "Only God Forgives" (2013). Als Officer K vertonte er Ryan Gosling 2017 in "Blade Runner 2049" oder als Jazz-Pianist Sebastian in "La La Land" (2016). Doch damit hört die Liste nicht auf; zudem spricht er Benedict Cumberbatch als titelgebenden Detektiv in der Serie "Sherlock" (2010-2017), Norman Reedus als Daryl Dixon in "The Walking Dead" (2010-) und Dominic Monaghan in der Mystery-Serie "Lost" (2004-2010). Für "Gotham" leiht er Ben McKenzie als James Gordon in "Gotham" (2014-2019), sowie in "Scrubs - Die Anfänger" (2001-2010) dem Arzt Keith Dudemeister die Stimme. Für die Wellingtoner Vampir-WG synchronisierte er Neuseeländer Jemaine Clement in "5 Zimmer Küche Sarg" (2014).
Stimme von Chris Hemsworth
Als Stimme des Donnergottes Thor ist Tommy Morgenstern in acht Filmen des Marvel Cinematic Universe zu hören. Darunter; "Thor", "The Avengers (2012) und in "Avengers: Endgame (2019)". Der unsterbliche Spross von Göttervater Odin avancierte durch seine allzu menschlichen Regungen zu einem der beliebtesten Avengers. Mit seinem Hammer Mjölnir kann es der germanische Beschützer von Midgard, dem Reich der Menschen, problemlos mit Heerscharen von Feinden aufnehmen. Als einziger Rächer ist er in der Lage, dem wütenden Hulk Paroli zu bieten. Neben Thor leiht Tommy Morgenstern dem blonden Australier u.a. auch als Agent H in "Men in Black: International" (2019) oder namensgebender Jäger in "Snow White and the Huntsman" (2012) die Stimme.
Sprecher von Son Goku
Tommy Morgenstern erlangte durch den Anime "Dragonball" als Stimme von Protagonist Son-Goku eine große Fangemeinde. Besetzt wurde er 2001 von Synchronregisseur Björn Schalla. Im Outrosong "Die Power der Dragon Balls" ist Tommy Morgenstern darüber hinaus auch als Singstimme hören.
synchronisiert auch...
diese Sprecher könnten Sie ebenfalls interessieren:
Filme mit der Stimme von Tommy Morgenstern
Film
Rolle
Schauspieler

Victor

Youssef Hajdi

Beck

Beck

Son Goku

Chris Pontius

Chris Pontius

Buell

Cameron Britton

Fahrer

Thor

Thor Odinson

Thor

Weasel

T.J. Miller

Thor Odinson

Lucas Flannery

T.J. Miller

Weasel

T.J. Miller

Private Fike

Sean Anthony Moran

Sherlock Holmes

Son-Goku

Charlie Pace

Omar Little

Michael Kenneth Williams

Eist Tuirseach

Björn Hlynur Haraldsson

Daryl Dixon

Norman Reedus

Ashley Stubbs

Luke Hemsworth

Keith Dudemeister

Travis Schuldt

Anton Briggs

David Ramsey

Samurai Apocalypse

RZA

Bertrand

Kiko Ellsworth

Bardock

Cornelius Washington

Shane Wellington

Jarrett

Eugene Byrd

Gage

Pilou Asbæk

Jonathan Moreau

Daniel Njo Lobé

Jonas Fernandez

Dash Mihok

Christos

Alex Mallari Jr.

Chris Pontius

Chris Pontius

Wade Whipple

Adam Pally

Horace Logan

Christopher Sommers

Thor Odinson

Black Samson

Khary Payton

Kenneth Petterson

Mattias Nordkvist

Manny

Valente Rodriguez

Harry Anslinger

Garrett Hedlund

Masataka Kiyomizu

Satoshi Hino

Rip Jagger

Chris Cox

Bracker

Johann Myers

Zurdo

Xabier Murua

Pater Dunbar

Colman Domingo

Clyde Sniffet

John Milhiser

Jack Spade

Stephen Amell

Davis

Leonard Earl Howze

Bodie Collier

George Carroll

Buzz McCallister

Siward

Richard Short

Dave

Gbenga Akinnagbe

Cyrus Strange

Nanato Mukaido

Toshiyuki Morikawa

Terry Pittman

Reno Wilson

Samir Jellab

Mehdi Djaadi

Ryan

Henry Perryment

Chris

Matheus Silva

Albano Jerónimo

Steven

John Brotherton

Phil Burbank

Seal Seal

Seal

Michael Friedman

Will Chase

Deke Slayton

Micah Stock

Tyler Rake

Village Magistrate

Hoon Lee

Franck Nadal

Francis Renaud

Víctor Genovés

Luis Tosar

Zwiegesicht Sukuna

Jun'ichi Suwabe

Paul

T.J. Miller

Judd Ryder

Jim Parrack

der Saloon-Rapper

Andrzej

Tomasz Karolak

Boomer

Paul Sloan

Sal

Chris Bruno

Sheriff Bill Hollister

Stephen Dorff

Wade Whipple

Adam Pally

Manu Zegers

Gustav Borreman

Thomas

Joel Kinnaman

Alfred Hitchcock

Peter Rogers

Reverend Green

Delroy Atkinson

Officer Rico Martinez

Perry

Deron J. Powell

Patient

Kristoffer Joner

Captain Ritchie

Andrew Bachelor

Big Show

Paul 'The Big Show' Wight

Gabe Wilson / Abraham

Winston Duke

Smoke

Nathaniel Arcand

Ben Miller

Garrett Hedlund

Agent H

Manuel 'Manny' Orozco

Ian Casselberry

Victor Martínez

Óscar Jaenada

John Blume

Peter Mooney

Dave

Alexander England

Payu

Warrant Officer Class 2 Jack Kirby

Alexander England

Zang

Keiji Fujiwara

Quinn Makebe

Thapelo Mokoena

Cal Abar

Yahya Abdul-Mateen II

Chris Hemsworth

Phantom

Anton Pampushnyy

Jean Rivière

Aurélien Wiik

Reparateur

Adam Kern

Marcus

Jared Bankens

Zuo Ci

Tak Sakaguchi

Lu Fox

Garrett Hedlund

Dean Keller

Ben McKenzie

Ermittler Linhart

Tomás Bambusek

Ray Merrimen

The Fish

Jack Kesy

Billy Lee

Neil Armstrong

Captain Mitch Nelson

Gijs van Hall

Jacob Derwig

Patrick Melrose

Feeney

James Frecheville

Toby

James Jordan

Russ

Tom Segura

Son Goku

Thierry Chauveron

Daniel Njo Lobé

Jaouad 'De Paus'

Achmed Akkabi

Sergio Morra

Riccardo Scamarcio

Collin

Daveed Diggs

Smith Whitaker

Michael Anthony Spady

Eleuterio Fernández Huidobro

Alfonso Tort

Jack

Lee Ross

BV

Ankor

Alexander England

Officer K

Thor

Lindon

Stanley Weber

Kol

Kenneth Mitchell

D.J. Khaled

D.J. Khaled

Tony

Christopher Berry

Travis Turbyfill

Geoff Stults

Paul Mason

Nelson Lee

Chris

Malcolm Barrett

Ben

Adam Pally

Angelo Lano

Ike Barinholtz

Marvin

Joshua Mikel

Spoon

Aaron Neil

Raymond

Michaël Erpelding

David Connover

Geoff Stults

Billy Wearstler

Big D

Nate Richman

Miles Daly

Chris O'Dowd

Leslie

Barry Ward

Keith Denholz

Dan Fogler

The Huntsman

Kevin

Agent Travis

Gbenga Akinnagbe

Dime

Garrett Hedlund

Ted Brenner

Michael Yare

Finnick

Tommy 'Tiny' Lister

Albert 'Bébert' Falco

Vincent Heneine

Cousin Nick

Adam Pally

Ketchup

Harland Williams

Clay Vanstone

T.J. Miller

Orgrim Schicksalshammer

Robert Kazinsky

Holland March

Benny

David Shackelford

Sebastian

Detective Walker

Asante Jones

Griggs

Ike Barinholtz

Fleshlumpeater

Clay Vanstone

T.J. Miller

Dion Bartolo

Chris Messina

Thot

Chadwick Boseman

Robbie

Adam Pally

Tom Fenton

Joshua Leonard

Thor Odinson

Officer Watkins

Hannibal Buress

Lionel Hawkins

Kelson Henderson

Frank Sullivan

Riley Smith

Eric Todt

Kyle Kinane

Guillermo Díaz

Guillermo Díaz

Alexandre

Guillaume Cyr

Tamatoa

Fleshlumpeater

Hideki Akasaka

Yutaka Takenouchi

Scott

Michael Irby

Robbie

Adam Pally

Lee

Sunny Pang

Dario Segovia

Juan Pablo Raba

Gary Buesheimer

Rhys Coiro

Rose

John Leguizamo

Mumbly

Ricky Gray

Jared Vennett

Zipper

Nathan Moore

Darren

Leigh Whannell

Frankie

Jason Jones

Larry

Kash Goins

Stone Crandall

The Rock Rider Chief

Stephen Dunlevy

Anton

Derek Luke

Bryce

Rob Brown

MacPherson

Kevin Guthrie

Traevor

Jake Curran

Brian Nichols

David Oyelowo

Jock

Nick Hathaway

John Mayer

John Mayer

Son-Goku

Owen Chase

Tom

Garrett Hedlund

Randy

Robert Kazinsky

Khalil Rachedi

Tahar Rahim

Tommy Conley

Ellis Ashmead Bartlett

D'avin Jaqobis

Luke Macfarlane

Jago Locke

Patrick Mulvey

Harris Prime

Clé Bennett

Brock

Zach McGowan

Ei

Kouki Uchiyama

Thor Odinson

Jonas

Iwan Rheon

Ge Qianhu

Wallace Chung

Horry Callen

Jim

Brad Hawkins

Tim Prince

Ivan Sergei

Ned Swanson

Hayes MacArthur

Dave Welnke

Tim Heidecker

Tucker

Christopher Sommers

Donk

Kyle Davis

Fitzgerald

Garrett Hedlund

Officer Watkins

Hannibal Buress

Crazy Cody

Gary Owen

Insasse #1 (Prison King)

Alan Turing

Officer Willits

Ron Heneghan

Joseph Zimmer

Jake Abel

Felipe

Philip Lawrence

Mason

Luke Bracey

Vladislav

Porthos

Howard Charles

Billy Bones

Tom Hopper

James Gordon

Ben McKenzie

Erlich Bachman

T.J. Miller

Akira Hose

Tatsuhisa Suzuki

Bufo

Pitbull

Martin Luther King Jr.

Nelsan Ellis

Tom Buchanan

Isaiah

Nasir Jones

Troublegum

CeeLo Green

T.J.

Kevin Rankin

James Hunt

Foreman

Rick Genest

Navarro

Robert Baker

Motts

Falk Hentschel

Spider

Wagner Moura

Julian

William Burroughs

Ben Foster

Sands

Terence Maynard

Ramos

Ronan Summers

Thor Odinson

Baxter

Dane

Tyson Ritter

Thor

Travis Willingham

Thor

Travis Willingham

Tommy McConnell

Richard Flood

Adam

Nelson Franklin

Tom Buchanan

Xavier

Samuel Jouy

Dean Moriarty / Neal Cassady

Garrett Hedlund

The Huntsman

Billy

Shell Septinos

Kazuya Nakai

Jason

Sammi Rotibi

Drew Boley

Diego Boneta

Deputy Chas

Tod Huntington

Chief P.O. Walter 'Beast' Lynch

John Tui

Jacobs

Edrick Browne

Chipper Host

T.J. Miller

Jake

Shea Whigham

Larry

Michael Pitt

Frankie

Fabulos

Riley Smith

Damien

Nick Nevern

Ray Jaffe

Austin

Armand Aucamp

Luke

Curt

Pitch

Jed Eckert

Chris

Ashley Walters

Jonkhere Junior

Mathijs Scheepers

Chad

Barrett James

Timmy Choi

Louis Koo

Outcome #6

Robert Christopher Riley

Sheriff Rowlings

Jeremy Sisto

Verhandelnder Koch

Tim Heidecker

Billy

T.J. Miller

T.J.

Rhett Lindsey

MC

Dan Levy

Arbeitskollege

Bryce Johnson

Shell Septinos

Kazuya Nakai

Dave Mack

Malcolm Barrett

Madges Schwiegersohn

Simon Wilson

Peter Guillam

Billy

Marcus Thomas

Stephen Myers

Jake

Jesse Plemons

Rookie

Edrick Browne

David Justice

Stephen Bishop

Antonio

Jon Donahue

Thor Odinson

Yang Zongbao

Richie Ren

Donnie

Michael Shannon

Andy

Josh Braaten

Juan Borgia

Stanley Weber

Adam Branch

Mick Rawson

Matt Ryan

Henry

Nelsan Ellis

David

Yassem Al-Helou

Khalid Laith

Victor

Ed Ackerman

Danny Stockton

Matt Bushell

Rick

Rick

Kim Fowley

Michael Shannon

Beau Hutton

Garrett Hedlund

Little Arthur

Kevin Breznahan

Shell Septinos

Kazuya Nakai

Luke Castellan

Jake Abel

Saverio (jung)

Michele Riondino

Chris Lang

Andrew Ryan

Jerry

Michael Chernus

Chris Pontius

Chris Pontius

Butt-Head

Mike Judge

Dan

T.J. Miller

Angelo Bembrey

Stainer

T.J. Miller

James

Jon Moss

Mathew Horne

Robbie

Darren Capozzi

Izaak 'Ike' Koffin

Patrick John Flueger

Jim Longworth

Matt Passmore

Agent Felix Perez

Michael Irby

Derek Simon

Clayne Crawford

Ryuuji Nomoto

Keiji Fujiwara

Ali

Shredi Jabarin

Captain Cottingham

Shea Whigham

Peter McCoy

Jeff Bennett

Savan

Corey Sevier

Dan

T.J. Miller

Gerries Chef

Patrick Stoof

Gerries Chef

Patrick Stoof

Grey Bradnam - UKNR Chief Correspondent

Jason Cope

Conor

Kevin Connolly

Dave

Darius McCrary

Dave

Darius McCrary

Junkie

Brendan Sexton III

Moderator

Mark Cohen

Jim

Gerard Jordan

Cupid

Rick Thorne

Scar Thug

Luis Moncada

Danny

Agent John Madala

Shawn Hatosy

Jason

Mike Vogel

Chris Bradley / Bolt

Calob

Dom Hetrakul

Stevie

Armand Benoit

Shawn Hatosy

Nurse Angel Garcia

Guillermo Díaz

Dax

Dillon Casey

Ethan

Tyron Leitso

Stefan Salvatore / Silas

Paul Wesley

Detective Sammy Bryant

Shawn Hatosy

Danny Brooks

Brandon Jay McLaren

Lem Hewitt

Malcolm Barrett

Philip

Philip Eytan

Doug

Remi Broadway

Doug

Remi Broadway

Charlie Torrelson

Interviewer

Brian Huskey

Stan

Paul Bae

Der Lacher/Owen/Burt/FBI Agent

Keir O'Donnell

Mark Kobold

Teddy Dunn

Sparky

Kick Gurry

Lance Landers

Ryan Hansen

Darren Roanoke

Romany Malco

Max

Wilmer Valderrama

Der schöne Bob

Bob Tushy

Charlie Kranz

Jason Hawkins

Mike Vogel

Ticker

Damon Johnson

Major Marks

Martin Christopher

Arthur Blake

Christos

Michael Antonakos

Lester

Affion Crockett

Raphaël 'Raph' Duval

Marc-André Grondin

Nathan

Romain Duris

Soldat Miller

Roscoe Burrell

Gabriel Womack

Ian Chang

Sung Kang

Agent Kashner

Travis Schuldt

Chad Wells

Charles Johnson

Taylor

Flash Thompson

Joshua LeBar

Tom Hilts

Richard Tillman

Porro

Jorge Mondragón

Hector

Jorge Alberti

Brad

Eric Lively

Brian

Marius Roberts

Max Carrigan

Joe Anderson VI

Brent

Calvin

Kartenanfasser

Omar Benson Miller

Bubba Rogowski

Slaine

Einauge

Phoenix Ly

U-Bahn-Schläger #2

Dennis L.A. White

Detective Enzo Marchi

Cristian Solimeno

Jacob

Shahid Ahmed

Carlisle

Eric Christian Olsen

Marcus

Hooky

Joe Anderson VI

Dave

Álex

David Vert

Assef

Abdul Salam Yusoufzai

Jason Abbott

Eddie McClintock

Beaver

Aaron Hill

Jeff 'Glue Boy' Gooden

Blake Shields

Jae Kim

Will Yun Lee

Ty Borden

Graham Wardle

Homeron

Toshiyuki Morikawa

Dylan 'Dutchy' Mulholland

Conrad Coleby

Cerimon

Tomohisa Asou

Kusanagi

Kenta Miyake

Trent Hamilton

Niall Matter

Polizist Ray Adams

Chris Martin

Bobby Joe Hill

Derek Luke

Nathan

Trent Ford

Fotograf

Bryan Barber

Sean

Nathan Phillips

Darwin Tremor

Jimmy

David Alan Grier

Michael Montross

Luke Pegler

Twins

Vicellous Shannon

Sholem Glückstein

Adam Busch

Eugene Skinner

Abdul Salis

Ralph

Chris Parnell

Adam Price

Jeremy Sheffield

Ginji Matsuzaki

Kiyoyuki Yanada

Casey

Rel Hunt

Ryan Cabrera

Ryan Cabrera

Leo Jetson

Lyriq Bent

Kyouhei Takano

Shotaro Morikubo

Eusis Roland

Kishô Taniyama

Yael Gonzales

Jalil Lespert

Darryl

Jon Heder

Maddux

Texas Battle

Bozo #1

Ethan Maniqius

Calvin

Rob Benedict

Koichi

Karl Yune

Rick

Brent Goldberg

Speed

Will Harris

Antwan

Ashley Walters

Luther

Mark Kozelek

Ben Mitchell

Nathan Phillips

Al B

Ashley Walters

Bud McNulty

Jonathan Bennett

Conrad Shepard

Romany Malco

Basher Tarr

Miguel Ferrer

Corey Haim

Corey Haim

Agito Makishima

Katsuyuki Konishi

James Liddle

Scott Michael Campbell

Derek

Brian Kolodziej

Troy Haines

Ben

Cody Nickell

Val

Will Yun Lee

Nicolás

Gustavo Sánchez Parra

Yajiro Kojima

Kazuya Nakai

Gantlos

Mark Camacho

Jagger Princeton

Makoto Tomita

Jerry Tam

Jerry Tam

Mann in Mohairpullover

Adrian Martinez

tättowierter Typ

Snoop Dogg

Ryan Atwood

Ben McKenzie

Brooks

Russell Richardson

Beans

Beanie Sigel

Dave Benton

Wes Ramsey

Aoi

Kouichi Yamadera

Tommy Callahan

Paul Wesley

Chris King

Henry Nixon

Eetu Vilander

Tommi Mujunen

Jamal King

Redman

Mikhail

Donnie Eichar

Makuramon

Ryo Horikawa

Ryuu Sagawa

Houchuu Ootsuka

Butt-Head

Mike Judge

Darrell 'Darry' Curtis