Tim Knauer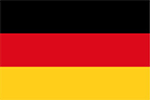 Hörproben:


Lyrik

Besserwisser

Hörspiel

Mix
30-40
40-50

hell jung mittel warm
Dokumentation Film Hörbuch / Hörspiel Industriefilm Moderation Multimedia Rundfunk TV Funk & TV Werbung Games
Tim Knauer, am 9. November 1981 in Hamburg geboren, ist ein deutscher Synchronsprecher und Schauspieler. Tim Knauer stand bereits in jungen Jahren im Synchron-Atelier, u. a. für die ARD-Synchro der Sitcom "Hör mal wer da hämmert", sowie für die Hörspielreihe "TKKG". Tim Knauer spielte acht Jahre lang den Tierpfleger Tom in der Vorabendserie "Hallo Robbie!". In der Soap-Opera "Lindenstraße" hatte er von 2006 bis 2007 die Rolle des Roberto Buchstab inne. Als Synchronsprecher kennt man Tim Knauer als Zwerg Fili (gespielt von Dean O'Gorman) in der "Der Hobbit"-Filmtrilogie von Peter Jackson, sowie als Prinz William (gespielt von Sam Clafin) in den Fantasy-Filmen "Snow White and the Huntsman 1&2", sowie in der Rolle des Superhelden Daredevil (gespielt von Charlie Cox) in der gleichnamigen Netflix-Serie von Marvel. Tim Knauer ist der jüngere Bruder von Schauspielerin Anja Knauer und zudem studierter Diplomkaufmann.
Deutscher Synchronsprecher von Jake Johnson
Bekannt wurde Jake Johnson durch die Sitcom "New Girl" (2011-2018). In der Comedy-Serie spielt er den Mitbewohner Nick Miller der Protagonistin Jess (gespielt von Zooey Deschanel). Nach einem abgebrochenen Jura-Studium hält sich der Freizeitautor als Barkeeper über Wasser. Mit dem Einziehen der neuen Mitbewohnerin kommt wieder etwas Licht in Nicks Leben, der zunächst noch eine Trennung verarbeiten muss. Zwischen den beiden knistert es, doch sie möchten das idyllische WG-Leben nicht auf's Spiel setzten. Beiden werden schließlich ein Paar, entscheiden sich dann aber doch Freunde zu bleiben.
Als einer der namensgebenden Haussitter "Tim und Lee" (2015) vertont Tim Knauer ihn beim Hüten eines fremden Hauses. Dort findet er einen Knochen und einen Revolver – und ist besessen davon ein Verbrechen aufzudecken. Tim Knauer leiht Jake Johnson darüber hinaus für die Komödien "Drinking Buddies - Erwachsen werden ist schwer" (2013), "The Pretty One" (2013), "Let's Be Cops - Die Party Bullen (2014) und "Catch Me!" (2018) die Stimme. Als Protagonist und Basketball-Trainer Coach Ben Hopkins ist er in der Zeichentrickserie "Hoops" (2020-) zu hören.
synchronisiert auch...
diese Sprecher könnten Sie ebenfalls interessieren:
Filme mit der Stimme von Tim Knauer
Film
Rolle
Schauspieler

Dong-soo

Dong-won Gang

Pietro Guasti

Luca Marinelli

Vincent

Jérémy Lopez

Eric / Hotel-Angestellter

Jared Sandler

Scott

Nick Kocher

Der Protagonist

Fili

Fili

Fili

Matt Murdock / Daredevil

Steve

Drew Suffin

Michael Mosley

Darren Wilden

Bryce Johnson

Bainbridge

Alfred Enoch

Kasper Kielland

André Sørum

Loid Forger

Takuya Eguchi

Matt Murdock / Daredevil

Sean 'Poopies' McInerney

Sean McInerney

Harrison

François Arnaud

Tommy

Cam Gigandet

Padre Pedro

Adrián Viador

John Dean

Mathias

Simon Sears

Jerry Schilling

Luke Bracey

Aaron Wickersham

Dalmar Abuzeid

Kyle

Khary Payton

Craig

Dennis Andres

Bi-Han / Sub-Zero

Joe Taslim

Jimmy Palmer

Ashton Sanders

Yakup

Yigit Kirazci

David

Anastasios Soulis

Detective Colin Zabel

Claudia

Silvio Muccino

Professor Bill Dobson

Jay Duplass

Martin Bennett

Nelson Franklin

Owen

Kjartan

Baltasar Breki Samper

Tym

Leo

Álex González

James / Eric

Sam Claflin

Justice

Daisuke Namikawa

Mason

O.T. Fagbenle

Craig

Dennis Andres

Caleb King

Sinqua Walls

Jung Tae-ju

Hak-joo Lee

Gary

Brandon Uranowitz

Det. 1st Grade Freddie Washburn

Ben Chase

Brian

André Holland

Joseph Haverstock

Joe Anderson

Major Greenwood

Matt Murdock / Daredevil

Steve Whelan

Will Pullen

Derek Mitchell

Jake Abel

Tom Ford

Reeve Carney

Noritoshi Kamo

Satoshi Hino

Frank Bird

Dalmar Abuzeid

Aksel

Anders Danielsen Lie

Keith Webb

Cam Gigandet

Australier

Aaron Glenane

Ludo

Ludovic Louis

Hal

Coach Ben Hopkins

Jake Johnson

Jimmy

Samir Boitard

Mark

Patrick Vaill

Australier

Aaron Glenane

Clark Ibrahim

Chikahiro Kobayashi

Daniel

Juan Blanco

Grand Guignol

Tom Felton

DC Wesley Ross

Kadiff Kirwan

Nathan Brown

Robbie Amell

Yuri 'Bobby' Telatovich

Alex Sparrow

Miracle Guy

Boyd Holbrook

Bradley Finch

Joe Witkowski

Michael Block

Ted

Ryan Eggold

Lewis Washington

Olly Sholotan

Romain

Yannick Renier

Greg Raynott

Ryan O'Donnell

Matty Lambert

Morgan Kelly

Isaiah Maxwell

Kofi Siriboe

Charles Condomine

Brandon

Robert Ri'chard

Rich

Alex Stein

DC Brian Lodge

Doc Brown

Meng

Shawn Yue

Vivien Thomas

Alphonso McAuley

College Professor

Cornelius Geaney Jr.

Bryson

Billy Magnussen

Harry Bingham

Alex Fitzalan

Mike Kachigunda

Lemogang Tsipa

Alex Turner

Sebastien Roberts

Víctor

Fernando Guallar

Burt Rhodes

Royce Pierreson

Ricardo

Benjamin Barrett

Longshot

Joe Witkowski

Benimaru Shinmon

Mamoru Miyano

Brian

Ryan McIntyre

Private Paul Large

Daniel Webber

Kappa

Joe Anderson

Grey McConnell

Jake Johnson

Mister Ford

Dave East

Rick Weider

François Arnaud

Jiang Liwei

Xiaoming Huang

Detective

Adam Reid

Max Hughes

Nick Bateman

Koutarou Amon

Nobuyuki Suzuki

Hyouga

Akira Ishida

Gwada

Djibril Zonga

Drew Cola

Unai

Javier Rey

Shizusumi Yagi

Taito Ban

Gordon Nichols

Sergio Di Zio

Alan

Sam Crane

Paul

Antoine Reinartz

Seppo Kurtti

Jussi Vatanen

Maxime Drumond

Michaël Cohen

Tony

Jon McLaren

Babacar

Raymond Dikoumé

Ethan

Jon Kondelik

Leroy O'Neil

Zachary Ray Sherman

Harlan 'Hal' Fine

Joel Fry

Ryan Madison

Tyler Jacob Moore

Robbie

Alan Ritchson

Randy 'Chilli' Cilliano

Jake Johnson

Edward Snowden

Tom Stourton

Jimmy Solinski

Jack Reynor

Robbie Ross

Edwin Thomas

Schulrektor Jenkins

André Holland

Mikael Blomkvist

Sverrir Gudnason

Ibrahim El Ghazoui

Lukas De Wolf

Brock Cassidy

Tristan Shire

Felix

Machine Gun Kelly

Bashir

Ahmed Akkabi

Andreas

Edoardo Beghi

Lance Miller

Jonathan Bailey

Christian Hellmann

Nicolo Pasetti

Hønefoss Detective

André Sørum

Johnny

Michael X. Sommers

Henry Deaver

André Holland

Germán

Julián Villagrán

Chris Mueller

Chad Rook

Fumikazu Haba

Daikichi Hakata

Hideomi Iba

Junji Majima

Dave

Cian Barry

Alonzo 'Fonny' Hunt

Stephan James

Charlie Bottoms

Thomas Cocquerel

L'Arc Berg Sickle

Jun Fukuyama

Michael 'Riz' Ariza

Antonio Jaramillo

Basil

Thomas Richardson

Trevor

Ciarán McMenamin

Serge

Joffrey Verbruggen

Mickey Argyll

Christian Cooke

Douglas Claren

Matthew Raudsepp

Axel

Jonathan Cohen

Fergus

Conor MacNeill

Victor 'Trig' Taylor

Luke James

Andrew Logan King

Percival

Craig McGinlay

Alonzo

Taylor Rotunda

Franco / Sebastian

Juan Pablo de Santiago

Troy Fairbanks

Brandon P. Bell

Superian

Brendan Hines

Nawab

Jaideep Ahlawat

Emile Schuffenecker

Samuel Jouy

Joe McGinniss

Dave Annable

Nick Sims

Blaine Kern III

Andrew Ashcraft

Alex Russell

Matt Murdock

Simon Heywood

Xavier Samuel

Mason Tannetti

Christopher Abbott

Max Adler

Fred Savage

David Haller

Tomas

James

Tom Bateman

Roy Mustang

Dean Fujioka

Joseph

Zachary Levi

Kôtarô Amon

Nobuyuki Suzuki

Chris

Kurt Braunohler

Sanjit

Hriiday Malhotra

Anders Cain

Wyatt Russell

Misha

Luke Kirby

Damien

Damien Bonnard

Philip

Sam Claflin

Kevin

Alex Russell

Mike Lorriner

Philip Ettinger

Maddox

James Mackay

Dr. Charles Seaver

Seth Green

Rin Matsuoka

Mamoru Miyano

Jonny

Kevin Guthrie

Todd

Christian

Simon Sears

Cody Miller

David H. Holmes

Charles Sanders

Billy Slaughter

Prinz William

Sam Claflin

Blogger (Extended Cut)

Chris Gethard

Reginald DeCourcy

Xavier Samuel

Alexander Haig

Justin Rupple

Sammy Cacciatore

Chris Romano

McReynolds

Tyler Hoechlin

Harold Lowsley

Robert Wilfort

Lucys Date

Brent Morin

Jason

Charlie Day

Bluey Smart

Thomas Unger

Lt. GQ Edwards

Funker

Conor MacNeill

Matthias

Marwan Kanzari

James

Luke Treadaway

Kenickie

Carlos Pena

J.R.

Andrew J. West

Charlie

Zachary Knighton

Bret

Alexander DiPersia

Elias Rahim

Riz Ahmed

Lord Alfred Paget

Jordan Waller

Hawkman / Katar Hol

Troy Baker

Richard Peluso

Spiro Malandrakis

Bernard Cohen

Nick Kroll

Breca

Gísli Örn Garðarsson

Matt Harmon

John Brotherton

Jek-14

Brian Dobson

Thor

Richard Ulfsäter

Bernard Scorsese

Johnathan Fernandez

Nicholas Brandt

Taylor Handley

Antoine Tremblay

Jocelin Haas

Ron Foxman

Philip Ettinger

Bill Kavish

Josh

Miles Fisher

Buford La Pierre

Craig Boe

Philippe Ferrand

Jérémie Elkaïm

Greenstreet

Anders Danielsen Lie

Gareth Ritter

Aaron Tveit

Alec Bailey

Oliver Jackson-Cohen

Lawrence Walker

Jay Ellis

Julián

Jon Kortajarena

Shougo Makishima

Takahiro Sakurai

Ramos

Geovanni Gopradi

William Jones (jung)

Anthony Ingruber

Leo 'The Lion' Sporino

Gabe Rosado

Benji Applebaum

Joby

Colton Haynes

Francis Gary Powers

Austin Stowell

Noah

Ghislain

Johan Libéreau

Malcolm

Jack Reynor

Aurélien

Robinson Stévenin

IT-Techniker

Bruno Gouery

Tim

Jake Johnson

Bryan Turner

Tate Ellington

Eli Frost

Jose Caraballo

Jones

Johannes der Täufer

Abhin Galeya

Judd

Brian Smith XXIX

Security Guard

Tory O. Davis

Erzähler

Richard

Jake Lacy

Chason

Ryan Hansen

Alan Rast

Matt Doherty

Alexi Petrov

Alex Sparrow

Nick Wasicsko

Arthur Towne

David Alpay

Benoît

Tom Ainsley

Souhei Saikawa

Yasuyuki Kase

Tom

Tom Sturridge

Karl-Heinz

Yoann Blanc

Keen

Jacob Loeb

Officer Jim Gilpin

Patrick Fugit

Dennis Nash

Paul

Grégoire Ludig

Luke

François Arnaud

Jump Master

Jared Keeso

Sir Lancelot

Honeymooner

Benjamin Kasulke

Joe Palmer

Paul-Emile Cendron

Marc

Jonathan Cohen

Zarik Kajiwara

Shin'ichiro Miki

Cameron Marshall

Max Adler

Greeves

Michael Dorman

Gene Aldrich

Jake Abel

Jeannot

Sebastien Vandenberghe

Aiden Chase

Ryan Caltagirone

Ted

Matt Bomer

Richard

Kyan Khojandi

Guy

Benjamin Bellecour

Andrew

Paul Brannigan

Ryan

Jake Johnson

John

Jack Reynor

Emiliano

Barachel

Deniz Akdeniz

Jay Whitman (2. Stimme)

Sebastian Arcelus

Detective Jay Halstead

Jesse Lee Soffer

Erich Blunt

Tom Felton

Walter O'Brien

Elyes Gabel

Dr. Henry Jekyll

Shazad Latif

Corporal Geddings

Matthew McNulty

Jason Manning

Noah Bean

Jon Burroughs

Zach McCall

Zach Gilford

Bobby Bragan

Derek Phillips

Paul

O'Neil

Lance Broadway

Sam

Max Boublil

Mac Miller

Mac Miller

Lord Winter

Alex Sparrow

Ian Katz

Priester

Vincent Rottiers

Alejandro

Ben Barnes

Josh

Jack Reynor

Anthony

Aaron Jennings

Terry Perrish

Joe Anderson VI

Mikel

Álex González

Anton

Rio Dewanto

Jirou Horikoshi

Hideaki Anno

Shecky

Sam Palladio

Jack Kerouac

Ian O'Shea

Jake Abel

Ryan

Trey Songz

Jacques

Stephen Sheffer

Baptiste

Emil Hostina

Hesper Pilot

Francois

Stéphane Debac

Fandral

Zachary Levi

Bambino

Luis Rosado

Berthold Fubar

Tomohisa Hashizume

Robbie Matthews

Tim Pocock

Phil Holtz

Stephen Monroe Taylor

Carlito Solano

Erik Valdez

Agent Kendrick

Nick Kroll

Daryll

Pooch Hall

Rin Matsuoka

Mamoru Miyano

Kellner

Ryan Sampson

Itaru Shiodome

Junji Majima

Jek-14

Brian Dobson

Arthur Vlaminck

Raphaël Personnaz

Bragg

G. Michael Gray

Wyatt Russell

Wyatt Russell

Chad King

Patrick John Costello

Prinz William

Sam Claflin

Benji Applebaum

Claudio

Fran Kranz

Vincent

Jazz Lintott

Antoine

Arthur Igual

Marty Faranan

Regieassistent

Robin Causse

Anthony Willis

Dominic Bogart

Julien Gaudin

Antoine Berry

Private Eli Ishbak

Dan Balcaban

Benny

Wes Bentley

Alberto

Paulo Pires

Pedro de Alencar

Carloto Cotta

Charles H. Vanderber

Charlie Bewley

David Nash

Sean Faris

Matt Garetty

Alex Russell

Ash

Abhin Galeya

Aiden McTiernan

Andrew W. Walker

Jean Renoir

Vincent Rottiers

Lucas

Ryan O'Nan

Johannes der Täufer

Marco Foschi

Wyatt Earp (jung)

Shawn Roberts

Doug Guggenheim

Josh Lawson

Gene

Trent Garrett

Steven

Tate Ellington

König Richard II.

Johan Isaksson

Karl Linnertorp

Leonardo

Leonardo

Seth Green

Shougo Makishima

Takahiro Sakurai

Neji Hyuga

Kouichi Toochika

Enjolras

Aaron Tveit

Bullfinch

Joe Jameson

Godwyn

Rupert Evans

J-Mo

Jeremy L. Morrison

Odi

Alexander Stocks

Ben Quimby

David Clayton Rogers

Travis Pastrana

Travis Pastrana

Thomas Gallagher

Bobby Lamont

Jin Ryu

Austin Di Iulio

Caesar Antonio Zeppeli

Takuya Satou

Ben

Jonas Armstrong

Ricky

Pooch Hall

Bill

Jonas Armstrong

Brandon Hamilton

Kyle Schmid

Tutu

Jon Heder

Michael

Adam Trahan

Philibert Bérendourt de Saint-Avoise

Jérémie Renier

Mark

Jake Abel

Daniel

Luke Kirby

Anders

Anders Danielsen Lie

Robin Jones

Patrick Fugit

Eddie

Jesse Hutch

Hicks

Cam Gigandet

Nick Miller

Jake Johnson

Det. Adam Lucas

Elyes Gabel

Charlie Young

Billy Miller

Richie Kowalski

Brandon Quinn

Nolan Ross

Gabriel Mann

Cesare Borgia

Mark Ryder

Adam Fairs

Luke Allen-Gale

Ben, Laceys Ex-Freund

Kristoffer Polaha

David Stachowski

Jake Epstein

Malcolm Bruner

Scott Beaudin

Eddie Sparks

Enver Gjokaj

Ramiro

David Seijo

Ben Quimby

David Clayton Rogers

Nick Warner

Jonas Armstrong

Hanzo

Daisuke Hishio

Riley

Luke Bracey

Nick

Shaun Evans

Sam

Kyle Gallner

Brandon Hurst

Nick Zano

Christophe

Yannick Renier

Brad

Steven Anthony Bewley

Homer Yannos

Deniz Akdeniz

Hunter

Philip Ettinger

Kyle

Adam Burns

Dylan Dog

Brandon Routh

Thomas

Matt Smith XI

Susumu Kodai

Takuya Kimura

Alfredo

Francisco Barreiro

Jesus

Alex Luria

Noah McManus

Jesse Metcalfe

Munehiro Nishino

Masanori Ishii

Lavonne

Jeremiah Birkett

Steve

Chris Meyer

Steve

Josh Lawson

Ben Rutherford

Michael Dorman

Davide

Marco Foschi

Le Nègre

Alexandre Steiger

Agent Jackson

Brandon Routh

Jack

Cam Gigandet

Kyo Kusanagi

Sean Faris

Fulvio

Brando Taccini

Matthew Crawley

Max Owens

Jayson Blair

Ben

Andrew Knott

Leo Nash

Carter MacIntyre

Delmond Lambreaux

Rob Brown

Cameron

Jonathan Watton

Manuel Torrella

Paulo Dos Santos

Joe Turner

Kristoffer Ryan Winters

Jimmy Angel

Travis Wong

Sammy Cacciatore

Chris Romano

Nick Collins

Peter Mooney

Cho-in

Dong-won Gang

Simon Bech

Anders Juul

Dudley Puppy

Jerry Trainor

Damon

Oliver Jackson-Cohen

Damon

Oliver Jackson-Cohen

K. Rock

Jas Anderson

Trent Preston

Jonathan B. Wright

Noah

Peter Mooney

Chris

Joshua Swanson

Pete

Patrick Cavanaugh

Helge Ombo

Arthur Berning

Klasu

Jani Lahti

Abel Karnonski

Robinson Stévenin

Meier

Gijs Naber

Alex

Nate Dushku

Tommy

Sebastian Pigott

Tyler

Kyle Schmid

Francisco

João Gabriel Vasconcellos

Mason

Rob Kerkovich

Dag Svensson

Hans Christian Thulin

Val Orlovsky

Gene Farber

Ermanno

Luca Avagliano

Romeo-Schauspieler

Tom Riley

Hippolyte de Courtène

Raphaël Ferret

Gabe

Michael Esper

Connor

Nathan Stephenson

Matt Donovan

Zach Roerig

Andy Dwyer

Officer Ben Sherman

Ben McKenzie

Ozz Heep

Devon Graye

Gabriel Ryan

Tyler Hynes

Jellal Fernandes

Daisuke Namikawa

Dashan Wang

Wataru Hatano

Chris Moore / Kit Walker / Das Phantom

Ryan Carnes

Felix Rydell

Anastasios Soulis

Frédéric

Thibault Vinçon

Carol Darling

Cody DeVos

Seth Hayes

Cooney Horvath

Rob Chambers

Jared Keeso

Lieutenant Hallman

Aaron Brooks

Sir Elyan

Adetomiwa Edun

Fisher Bloom

Matthew McNulty

Lewis

Nate Hartley

Max Regnery

Richard Davies

Dwight 'Beagle' Kimbrough

Aaron Stanford

Miles

Jefferson Brown

Ryno de Marigny

Fu'ad Aït Aattou

Riyad

Daniel Lundh

Daniel Shaw

Brandon Routh

Leitender Matrose Josh 'ET' Holiday

David Lyons

Alex Kincade

Jason Lewis

Ben

Stuart Carr

James Kirk

Rivers

Rupert Evans

Kyle

Michael Mitchell

Hiroki Fujisawa

Hidetaka Yoshioka

George

Amir Talai

Betrüger

Bruce Mackinnon

Jerry Falk

Nick Torres

Wilmer Valderrama

François

Melvil Poupaud

Rory Slippery

Clair Leonelli

Daisuke Sakaguchi

Francis Gage (2. Stimme)

Judson Mills

Wayne Burns

Pip Mushin

Bernard Scorsese

Johnathan Fernandez

Inspektor Pan

Sun Chien

Yang Te

Chiang Sheng

George York

Dickie Moore