Leonhard Mahlich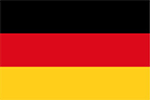 Hörproben:


Lyrik

Besserwisser

Hörspiel

Mix
30-40

jung mittel kräftig
Film Rundfunk TV Funk & TV Werbung Games
Der Synchronsprecher Leonhard Mahlich wurde am 13. Januar 1979 in Ost-Berlin geboren. Er ist die deutsche Stimme von Chris Pratt, Liam Hemsworth und Kevin Hart. Leonhard Mahlich stand als Sohn des Synchron- und Schauspielerpaares Holger Mahlich und Micaëla Kreißler schon mit 5 Jahren am Mikro im Synchronatelier. Damit ist er bereits seit über 30 Jahren im Synchrongeschäft aktiv. Als Schulkind synchronisierte er die Rolle des Hobie Buchannon aus der Originalserie "Baywatch". Leonhard Mahlich studierte in Los Angeles am "Musicians Institute", ist auch als Musical-Autor aktiv und spielt nebenbei in der Hamburger Band "Gipfeltreffen". Mehr Infos zu Leonhard Mahlich im Blogbeitrag.
Die deutsche Stimme von Chris Pratt
Chris Pratt kennt man hierzulande vor allem aus dessen Paraderolle als Peter Quill, der seinen ersten Auftritt in der Sci-Fi-Komödie "Guardians of the Galaxy" (2014) hatte. Leonard Mahlich leiht ihm seitdem regelmäßig die Stimme. Als Anführer der Guardians ist "Star-Lord", wie sich der großspurige Pilot selbst nennt, auch Teil des Kinouniversums von Marvel. Neben der Fortsetzung "Guardians of the Galaxy 2" (2017), in der Peter seinen Vater, den Millionen Jahre alten Celestial Ego (gespielt von Kurt Russel) findet, vertont Leonhard Mahlich den amerikanischen Schauspieler auch in "Avengers: Infinity War" (2018) und "Avengers: Endgame" (2019). An der Seite der Rächer kämpft Starlord und seine Crew gegen den finsteren Thanos. Als er erfährt, dass der Schurke seine Geliebte Gamora geopfert hat, kann sich der menschliche Weltraumabenteuerer nicht länger zurückhalten, weshalb Thanos entkommen kann.
Chris Pratt als Raptorenbändiger Owen Grady synchronisiert Leonhard Mahlich zudem in "Jurassic World" (2015) und "Jurassic World: Das gefallene Königreich" (2018), den vierten und fünften Teilen der Dinosaurierfilm-Reihe. In der Rolle des Trickspielers Josh Farraday leiht er ihm darüber hinaus im Western "Die glorreichen Sieben" (2016) die Stimme. Das Spielerass kämpft gemeinsam mit Denzel Washington als Kopfgeldjäger Sam Chisolm und dessen Truppe von Revolverhelden gegen die skrupellosen Banditen des Räuberbarons Bartholomew Bogue.
synchronisiert auch...
diese Sprecher könnten Sie ebenfalls interessieren:
Filme mit der Stimme von Leonhard Mahlich
Film
Rolle
Schauspieler

Gerald Cook

John Lavelle

Owen Grady

Mr. Tapper

Brandon Scott Jones

Robinson

Robinson Cassarino

Teddy Jackson

Owen

Kristoff (Sprache & Gesang)

Gale Hawthorne

Gale Hawthorne

Maj. Bill Stryker

Paul Prenter

Allen Leech

Gale Hawthorne

Peter Quill / Star-Lord

Logan Ash

Billy Magnussen

Filavandrel

Tom Canton

Kip 'Half Sack' Epps

Johnny Lewis

Martín Berrote / Palermo

Rodrigo De la Serna

Andy / Male Nanny

Tyler

Scott Michael Foster

Caleb Rivers

Tyler Blackburn

Alex Ortiz

Mike Figueroa

Bezza

Matthew Needham

Captain Yves

Benjamin Walker

Ian

Daniel Augustin

Shane

Jake Ryan

Red Talon

John Hennigan

Ace / Bat-Hound

Tom Hulett

Mark Leonard Winter

Peter Quill / Star-Lord

Elrond

Robert Aramayo

Kevin Hart

N. N.

Cameron

Joshua Leonard

Enzo

Mateusz Banasiuk

Slack-Jawed Dude

Robert Goon

Hawkman / Carter Hall

Omid Abtahi

Salvador

Jean Pedro

Rodolfo Lazcano

Alejandro Nones

Lex Luthor

Matt

Steve

Chris Lowell

Filavandrel

Tom Canton

Marcus

Michael Smallwood

Dan Forester

Dave der Uber-Fahrer

Ryan Beil

Ken Cunningham

Albert Jones

George Burbank

Jesse Plemons

Macduff

Corey Hawkins

Kid

Chao Ling

Frédéric Chau

Merk

Toby Vitrano

Arthur

Raúl Castillo

Tom Griffin

Michael Dorman

Alsan

Carlos Cuevas

Mateo

Gabriel Iglesias

Gabriel Iglesias

Manny

DJ Khaled

Barley Lightfood

Matty

A.D. Miles

Dave

Deon Cole

Yao

Chen Tang

Jackson

Luke Bracey

Felix Carlucci

Nico Tortorella

Macklin

Kip Weeks

Andy

Blair Macready

Liam McMahon

Alfred Isaksen

Fridtjov Såheim

Guy Diamond

Dedrick

Catero Colbert

Smith

John Gallagher Jr.

Terrence Taggart

Byron Coll

Willard Russell

Don Alberto

Stefano Scandaletti

Marco de Laan

Xander van Vledder

Kyle

Randy

Moussa Mansaly

Steven Sharpe / The Gambler

Eric Goins

Dave Berger

Jay Pharoah

Remi Gires

Grégoire Isvarine

Smooth Operator

Keith Lee

Rome

Byron Bowers

Fernando

Dano Duran

Lamarzelle

Vincent Dedienne

Fred Beasley

Sean James

Zapan

Kevin Hart

Major Gary 'Cutty' Cutworth

Matt Lauria

Venancio Mallo

Raúl Arévalo

Gabe Iglesias

Gabriel Iglesias

Cardi

Tom Hanson

Lex Luthor

Ike Barinholtz

Prinz Anders

Billy Magnussen

Doug McKenna

Brian J. Smith

Mikio Doujima

Takahiro Sakurai

Landon

Kyle Bornheimer

Dinkley

Pennywise

Blake

Moe

PC Sean Cobley

Anthony Flanagan

Reima Lindman

Timo Pesonen

Jerome Lacombe

Jérémie Renier

Chao Ling

Frédéric Chau

Lucky Flynn

Tim Minchin

Kelvin Gemstone

Sheriff Ned Utley

Thomas Keegan

Kevin Dawson

Walter Fauntleroy

Ricky

Robb Wells

Ingemar

Hampus Hallberg

Kristoff

Lucas Becker

Ed Stoppard

Bob

Big Eddie

Kenneth Wayne Bradley

Phil

Mark Putnam

François

Frédéric Chau

Vincent

Christopher Wagelin

Leo Garner

Anthony Welsh

Julien

Gregori Baquet

Ryan Hill

Christopher Russell

Robo

Sergey Bezrukov

Victor

Pablo Pauly

Kurt

Jesse Plemons

Alexxx

Dr. Newton Geiszler

Charlie Day

Miles

Augustus Prew

Noah Ashby

Phil

Alex Blias

Wali

Jean-Christophe Folly

Fish Man

Chris Parnell

Owen Grady

Barry Berkman

Lorenzo

Jermel Howard

Acapulco

Charlie Day

Eddie

Jason Mitchell

Trevor

Rossif Sutherland

Wendell

Ashley Thomas

Ford

Wyatt Russell

Teddy Walker

Roy

Lenny Jacobson

Ben

Jay R. Ferguson

Guy Diamond

Sean T. Krishnan

Spencer 'Spider' Webbs

David Zaldivar

Chester 'Fuckface' Wilson

Tom Stevens

Calvin Barr (jung)

Aidan Turner

Seth Anderson

Andrew W. Walker

Angel Reyes

Clayton Cardenas

Bobby Malua

Karl Yune

Leonel Sousa

João Vicente

Sondre

Christian Hillborg

Michel Lagorce

Karim Barras

Rudo Bernstein IV.

Yuuto Suzuki

Keith Talent

Jim Sturgess

Raymond

Paul Walter Hauser

Giovanni Brusca

Edoardo Pesce

William Dobbin

Johnny Flynn

Jack Parsons

Jack Reynor

Owen

Julian Bailey

Ashwin

Vivek Gomber

D

Aml Ameen

Monsieur Ohayon

Vincent Duquesne

Malakai

Rob Kipa-Williams

Marziyehs Bruder

Mehdi Panahi

Skinny Man

Daniel Henshall

Peter Quill / Star-Lord

Andy Campbell

Charlie Day

BVs Bruder

Tom Sturridge

Pennywise

Werbespot-Sprecher

Brian T. Delaney

Sgt. Jackson

Joshua Brennan

Guy Diamond

Lex Luthor

Bootsmann

Aidan Turner

Moose Finbar

Josef Gabcik

Jack Reynor

Pennywise

Scotty

Colton Haynes

Robin Cavendish

Verko

Brian Dobson

Mahlik

Partner

Kazuyuki Okitsu

Donald 'Donnie' Piznowski

Bobby Moynihan

Taylor Middleton

Thomas Blake Jr.

Calvin Joyner

Paul Melly

Russell Tovey

Jake Morrison

Lex Luthor

Harmon Tedesco

James Cade

Guy Diamond

David Kingston

Ben Barber

Mike Stangle

Col. William Stryker

Tyson Modell

Garf

Jerrod Carmichael

Brendan

Jack Reynor

Arthur Solomon

Jamie Hector

Josh Farraday

Ron

Sebastian Tillinger

Jim Preston

Patrick Murray

Josh

Alexander Calvert

Grant Wilson

Micah Alberti

Earl

Robbie Tann

Jack Conroy

Aidan Turner

Luigi Bionaz

Luca Seta

Diesel

Adam Hicks

Anton Jones

Shamier Anderson

Ikoma

Tasuku Hatanaka

Yoann Peeters

Yoann Blanc

Antoine Doriot

Jalil Lespert

Earnest 'Earn' Marks

Alex Vega

Mario Casas

Chris Roberts

Pierre

Quentin Faure

Tony

Richard Harmon

Chris Pratt

Danny Wheeler

Andre Ward

Adam Levine

Adam Levine

Slit

Boris

Brandon Hardesty

Jonah Reed

Mason

Jonny Weston

Jacob Harding

Benedict Samuel

Teddy McSwiney

Easy-E

Jason Mitchell

Gabe

Malcolm M. Mays

Dr. Aaron Conners

Kurt

Frank Troy

Tom Sturridge

Michael Groom

Thomas M. Wright

Dr. Turnstall

Jason Zimmer

Adam Hicks

Robin Fundwani

Vikas Verman

Tito

Adam Rodriguez

Zugschaffner

Samuel Stricklen

Marco

Christian Burruano

Alec Wolos

Steven Pasquale

Dr. Will Halstead

Nick Gehlfuss

Will Gorski

Brian J. Smith

Tex

Marc Menchaca

Dr. Goldberg

Moshe Kasher

Chauncey Alistair

Brian White

Freddy

Daniel J. Watts

Kristoff (Sprache & Gesang)

Gale Hawthorne

Garou

Hikaru Midorikawa

Bandenchef

Ely Penh

Simon Temple

Adam Beauchesne

Bam Bam

Robert Kelly

Carlos

Nicholas Gonzalez

Chao Ling

Frédéric Chau

Jean

David Marsais

Charlie

Nick Krause

Darrel

Chillie Mo

Dale Arbus

Charlie Day

Freddy

Wyatt Russell

Terrell

David Walton

Rapunzels Prinz

Billy Magnussen

Craig

Peter Kristo

Boyd Holbrook

Terrell Owens

Terrell Owens

Mike Jackson

Joseph Gilgun

Josh

Dustin Ybarra

Andi

Donny Alamsyah

Francis McNamara

Garf

Jerrod Carmichael

Rick

Jorge Garcia

Ben Barber

Zook

Wyatt Russell

Manu

Fabrizio Rongione

Leonard

Barak Hardley

Dwayne McLaren

Peter Quill / Star-Lord

John Gordon

Ward Horton

Chris Ryan

Alexander Ludwig

Ruhiger Mann

Michael Moreland

Roberto

Bruno Mars

Greg

Tom

Tommy Snider

Sylvester Dodd

Ari Stidham

Dr. Will Halstead

Nick Gehlfuss

Barkeeper

Jeff Solomon

Nathaniel Bloom

Tobias Menzies

Rich's Penis

Nick Thune

Josh

Max Greenfield

Patrick

Swann Arlaud

Mr. Love

Nick Mohammed

Lucas Riviere

Yannick Choirat

Patrick Murray

Harmon Kryger

Brad Beyer

Kojirou Ryuuzaki

Shotaro Morikubo

Andrew

Raúl Castillo

Drew

Robin Dunne

Mr. McKee

Eden Falk

Chris Rodriguez

Grey Damon

Dave Kohl

Adam Levine

Gong Au Young

Brian Siswojo

Rags

Dean

Jerry Ferrara

Sascha

Eric

Lou Taylor Pucci

Venom

David Boat

B-Boy Ferocious

Cjaiilon Andrade

Dr. Newton Geiszler

Charlie Day

Tiny

Boyd Holbrook

Mickey Wright

Gilbert Evans

Josh Stamos

Josh

David Lyons

Craig

Ben Schwartz

Adam Cassidy

Willy

Jerome

Jérémie Lippmann

Carl Hartman

Tim Naughton

Jon Daly

Dixie

Jonny Owen

Felix

Ben Bela Böhm

Rick Smolan

Sid

Eric André

Pawel

Lukasz Gajdzis

Shane

Derek Richardson

Lestor

Jumayn Hunter

Tony

Toby Kebbell

Noel Redding

Oliver Bennett

Rupert

Harry Hadden-Paton

Chris Potamitis

Luke / Mark

Sam Underwood

Liodes

Ugo Venel

Alak Tarr

Jesse Rath

Falcon / Sam Wilson (1. Stimme)

Bumper Robinson

Roderick Temple

Oliver Jackson-Cohen

Marvin

Lavell Crawford

Dax Gaiman

Alastair James

Carl

Aaron Yoo

Mr. McKee

Eden Falk

Nacho

Juan Blanco

Big Ash

Eddie Spears

Pizza Steve

Thomas

Jérémie Laheurte

Steve

Warren Christie

Tito

Adam Rodriguez

Rick

Jonny Orsini

Carlo Marx / Allen Ginsberg

Tom Sturridge

Mehmet Ali

Cesare Taurasi

Sniper

Neil Leiper

Kid Blue

Noah Segan

Franklin Franklin

Matt Lucas

Alexis Lacassagne

Nicolas Robin

Maug

Aaron Printup

junger Mann

Dan McCabe

McQueen Oodie

Ousmane

Jean-Baptiste Anoumon

Detective Towne

Marcus Lyle Brown

Nawab

Mukesh Chhabra

Anthony Perkins

James D'Arcy

A.D.

Ryan Felter

Rupert Bates

Rafi Gavron

Lev

Desi Harperin

Ebon Moss-Bachrach

Morgan Tookers

Ike Barinholtz

Emmanuel Charrier

David Baiot

Max

Teun Luijkx

Mark Reynolds

Eric André

Andrew O'Brien

Dylan Taylor

Skip Gilchrist

Josh Gad

Larry Butz

Akiyoshi Nakao

Teddy

Felix

Francisco Barreiro

Bull

Joey Ansah

Tommy

John Paul Rocksavage

Warren Brown

Leo Eischer

Andreas Wilson

Jeremy Jones

Rowly Dennis

Mark

Jason-Shane Scott

Joseph Joestar

Tomokazu Sugita

Keita Murakami

Tomoharu Hasegawa

JROC

Jason Craig

Alan Raymond

Patrick Fugit

Prinz Auda

Tahar Rahim

Sebastian Ausperg

Flavio Parenti

Andi

Donny Alamsyah

Adam Goodman

Eric Christian Olsen

Dale Arbus

Charlie Day

Ashton Prinz von Castlebury

Sam Heughan

Sushil

Sushil Chudasama

Max

Christopher Abbott

Frank

Ryan Metcalf

Deke

Eric André

Adrian Zayne

Michael Maize

Bennet Ahmed

Brandon Jay McLaren

Adam DeMamp

Giovanni De Medici

John Bradley

Officer Fidel Best

Gary Carr

Anthony

Mpho Koaho

Nam Seong-sik

David Lee

Roland

Niels Schneider

Anton

Trond Nilssen

Jeremy Jones

Rowly Dennis

Razer

Jason Spisak

Jack Kennedy (jung)

John White

Vernon

Johnny Whitworth

Kyle

Josh Emerson

Clay

Eddie Hassell

Kevin Holmes

Lincoln Lewis

Santo

Bert Labonte

Mark Rothko

Charlie Saxton

Johnny

Matthew Stiller

JF

Aïssa Bussetta

Tommy

Alfred Nugent

Matt Milne

Domingo Brown

Kid Cudi

Seymour Birkhoff

Aaron Stanford

Thomas

Glenn Erland Tosterud

Kenny Crawford

Taylor Handley

Harmon Tedesco

James Cade

Charlie Fong

Brian Yang

Scott Lang / Ant-Man

Crispin Freeman

Meir Wolf

Roy Assaf

Perry

John Gallagher Jr.

Markov

Robin Nielsen

Billy

Paul Wesley

Rusty / Radu

Oren Skoog

Eric

Billy Magnussen

Thomás

Rafael Cardoso

Joshua

Phillip Vaden

Nicolas

Vincent Rottiers

Teenager

Mark Lynch

Jesse St. James

Darryl

Jeff Geddis

Mattias

Martin Wallström

Tyler Evans

Logan Huffman

Rock Burdock

Evan Williams

Martin Borhulth

Martin Wallström

Ronny

Johnny White

Robin de Noir

Augustus Prew

Brownie

Brandon Hanson

Leon

Walter Bart

Rody Carrigan

Jordan Lehning

Julien

Julien Baumgartner

Pat Kinkade

Aaron Ashmore

Salim Malik

Madhur Mittal

Alf

John Dagleish

Kip

Raviv Ullman

Michael

Christopher Jacot

Leo '2 Dads' Kosov-Meyer

Nikolai Nikolaeff

Tommy

Shawn

Parry Shen

Francis Hamilton

Cory Knauf

Rutger

Demetrius Joyette

Allen Walker

Sanae Kobayashi

Dylan North

Drake Bell

Officer James Lam

Lawrence Chou

DJ Raza

James De La Raza

Räuber

Matthew Carey

Jerell Scott

Jerell Scott

Hanai Haruki

Shinji Kawada

Aaron Davis

Steve Sandvoss

Shane

Eddie Spears

Jay Hogart

Mike Lobel

Shigehiko Aoyama

Tetsu Sawaki

Sam Gordon Jr.

Gary Lee Dansenburg

Boxey

Noah Hathaway