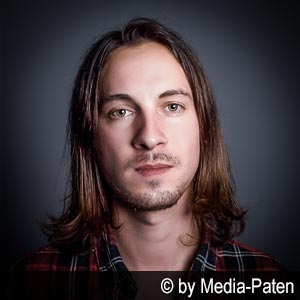 Patrick Roche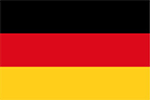 Hörproben:


Lyrik

Besserwisser

Hörspiel

Mix
30-40

mittel markant kräftig
Dokumentation Film Hörbuch / Hörspiel TV Games
Patrick Roche wurde am 26. August 1989 in Gräfelfing geboren. Patricks Eltern sind beide Musiker, sein Vater ist Amerikaner, seine Mutter Deutsche. Er wuchs zweisprachig auf. Als Feststimme von Kit Harrington ist er vor allem als Jon Snow in Game of Thrones bekannt. Neben seiner Synchronkarriere, die er schon als Kind begann, verfolgt er auch den Beruf des Musikers. Als Sänger und Gitarrist der Band Trails tourt er regelmäßig durch Deutschland. Für den Animationsfilm "Peter Hase" (2018) übernahm er den Gesangspart der Hauptfigur. Weiterhin ist er auch häufig die Stimme von Schauspieler Dane Dehaan. Patrick Roche lebt in München. Mehr Infos zu Patrick Roche gibt es in unserem Blogbeitrag.
Deutsche Synchronstimme von Kit Harington
Seit "Game of Thrones - Das Lied von Eis und Feuer" (2011-2019) ist Patrick Roche der Synchronsprecher von Kit Harington. In der auf den Romanen von George R. R. Martin basierenden Fantasy-Serie spielt der britische Schauspieler die zentrale Figur Jon Schnee. Durch die Rolle als Publikumsliebling erlangte sowohl Kit Harington als auch Patrick Roches Stimme große Bekanntheit. Der einfühlsame Bastard des ehrenvollen Ned Stark (gespielt von Sean Bean) muss seine Heimat Winterfell verlassen um an der großen Mauer zu dienen. Der Schutzwall schützt die Königreiche vor den Wilden im Norden. Das freie Volk sieht sich jedoch immer mehr nach Süden gedrängt, als die untoten weißen Wandern auftauchen. Für den treuen Jon Schnee zählt jedes Leben, weshalb er eine wichtige Rolle in der Verständigung der Völker einnimmt. Durch sein Engagement verbünden sich die verfeindeten Menschen im großen Kampf gegen die übernatürliche Bedrohung. In "Gunpowder" (2017), "Pompeii" (2014) sowie im Western "Brimstone" (2016) – als Revolverheld Samuel – leiht Patrick Roche dem Darsteller ebenfalls die Stimme.
synchronisiert auch...
diese Sprecher könnten Sie ebenfalls interessieren:
Filme mit der Stimme von Patrick Roche
Film
Rolle
Schauspieler

Lester Young

Tyler James Williams

Nolan Hotchkiss

Chris Mason

Gustafson (jung)

Miles Barrow

Freddie Hopkins

Matt Testro

Tex

Austin Butler

Bain

John Bell XXIV

Bain

John Bell XXIV

Finnick Odair

Sam Claflin

Finnick Odair

Sam Claflin

Jon Schnee

Jackson Kenner

Nathan Parsons

Lip Gallagher

Jeremy Allen White

Alexander Brock

Sam Claflin

Doug

Zachary Gibson

Joey

Noah Le Gros

Skimbleshanks (Sprache & Gesang)

Steven McRae

Arlo Bates

Jordan Rodrigues

Matt Monroe

Jordan Calloway

Alex Daniels

Michael Trujillo

Stephan James

Joel Duncan

Blake Anderson

Theseus Scamander

Callum Turner

Zak

Thomas Gray

Müslix

Dominique Bastien

Hawkins

Sam Claflin

Joe Hunt

Marcus Goldman

Ben Schnetzer

Trey Emory

Jordan Rodrigues

Dr. Josh

Erik Stocklin

Krauss

Jan Van Loos

Howard Chang

Alex Shimizu

Charles Hayward

Max Irons

Hoya

C.J. LeBlanc

Harry

Simon Verlaine

Darnic Prestone Yggdmillennia

Nobuyuki Hiyama

Albert Hill

Luke Pasqualino

Chase

Rhys Wakefield

Jack Philips

Ziggy Heath

Batwing / Luke Fox

Gaius Charles

Daniel Grigori

Jeremy Irvine

Don Atari

Kyle Mooney

Roman

Jerry

Alex Pettyfer

Hunter Calloway

Austin Butler

Lou

Karl Glusman

Lawrence Dunn

Akiva Schaffer

Benji

César Domboy

William Traynor

Sam Claflin

Growler

Jason Hopley

Pelna Khara

Will Bowden

Ramiro Ponce (1. Stimme)

Jorge López

Aaron McLaren

Andrew Bachelor

Samuel

Arschloch-Typ

Ben Aldridge

Fritz

Max Irons

Junger Banker

Michael Kives

Finnick Odair

Sam Claflin

Mason

Karl Vandy

Marcus Garrison

Michael Luckett

Spencer

Ross Butler

Titus Abrasax

Douglas Booth

Doug

Zachary Gibson

Will Holloway

Tad

David W. Thompson

Brandon Luke

Kelly Blatz

AJ

Tim Chiou

Simon

Anastasios Soulis

James Holden

Steven Strait

Ron, der Hausmeister

Blake Anderson

Kenny

Steven Yeun

Wayne

Rotimi

HALO Jumper

James Pizzinato

Tom Howland

Hunter Parrish

Zack Orfman

Tim Mooney

Leo

Roberto Aguire

Angelo

Claudio Ammendola

Guido

Paolo Bernardini

Marc Lee

Luke Grimes

Milo

Grégoire Lecanu

Clément Métayer

Augustus Waters

Sonny

Justin Chon

Assface23

Eric Goins

Toby

Olly Alexander

Will McKenzie

Simon Bird

David Elliot

Alex Pettyfer

Rick

Leigh Parker

Oppenheimer (Gesang)

Jim Cummings

Briele

Tobias Segal

Erich

Andrew Francis

Ham

Adam Wilde

Jamie Blackley

Alex Merriweather

Peter Vack

Harry Burnstow

Jeremy Irvine

Junior

Kiowa Gordon

Daniel Santos

Michael Luckett

Adam Thompson

Adam DiMarco

Finn Collins

Thomas McDonell

Knox

Dylan Playfair

Clebourne

Samuel Davis

Simon

Wesley Morgan

Mark

Adam DiMarco

Kunihide Kiyomaru

Tatsuya Fujiwara

John Holmstrom

Josh Zuckerman

Malcolm

Rodney Lodge

Mariah Mundi

Aneurin Barnard

Nigel

Cameron Denny

Patchi

Justin Long

Ian

Bertie

Joshua James

Ethan Wate

Bulten

Simon Säppenen

Lucien Carr

Jared Howe

Max Irons

Angad

Rohan Kymal

Simon Peeples

Tyler James Williams

Michael

Olly Alexander

Chris Morgan

Balthazar Apfel

Pierre Niney

Dale

Brant Daugherty

Alex Langlois

Magnus Erland McCullagh

Joe Corbin

Zach Appelman

Jeff Chang

Justin Chon

Jonathan Hodge

Simon Bird

Tobias

Robert De Hoog

Justin

Jacob Wysocki

Zak

Jon McLaren

Kyle

Douglas Booth

Adam

Alex Pettyfer

Brendan

Brendan Miller

James Papadopoulos

Frank Dillane

Albert

Gary Maitland

Ryan

Alex Russell

Mark

Rick Gonzalez

Ravi Patel (18/19 Jahre)

Vibish Sivakumar

Cricket Pate

Randy Garrity

Jeremy Jordan IV

Victor

Robert Hayes

Lou

Nicholas Dexter

Joshua Bowman

Chan

Jin Auyeung

Nick Flynn

Julian Assange

Alex Williams

Bling

Brandon Mychal Smith

JT

Nicholas Strong

Roy Harper

Colton Haynes

Eli Larkin

Luke Grimes

Nick Fadden

Matthew Atkinson

Zukunft-Leo

Tyler James Williams

Adam

Jeremy Irvine

Wee Willie Winkie

Samrat Chakrabarti

Travis

Chris Coy

Wen

Adam Hicks

Fortis

Alex Pettyfer

Caleb

Jade Hassouné

Gerard van Haringen

Wouter Zweers

Will McKenzie

Simon Bird

Nummer Vier

Alex Pettyfer

Henry Lazar

Max Irons

Desmond

Sam Keeley

Teddy Wilson

Kevin Michael Martin

Sean Harris

Wesley MacInnes

Clapton Davis

Rocker

Tim Fellingham

Blake

Chris Zylka

Ren MacCormack

Kenny Wormald

Tito

Carlos Miranda

D'Artagnan

Blake Henderson

Blake Anderson

Jesse

Joe Dinicol

Adrien

Ashton Holmes

Kyle Kingson

Alex Pettyfer

Ren MacCormack

Kenny Wormald

Justin

Chase Armitage

Nick Fadden

Matthew Atkinson

Shane Gray

Joe Jonas

Eric Yorkie

Justin Chon

Jesse

Joe Dinicol

Danny 'Goose' Gustavo

David Lambert

Marco

Devon Graye

Chips

Darren Evans

Milicien Weismann

Swann Arlaud

Sun

Shawn Dou

Tim O'Neil

Christian Byers

Francis

Xavier Dolan

Owen

Zachary Ray Sherman

Cal Tradd

Mykail

Boyd Holbrook

Jack Jackson

Brian Nelson

Jake Abel

Wheeze

David Henrie

Simon Silverton

Marcus Belby

Robert Knox

Stan

Hunter Parrish

Baker

Colin Egglesfield

Donny

Robert Adamson

Eric Yorkie

Justin Chon

Rob Shearson

Bug Hall

Hervé

Vincent Lacoste

Craig

Zachary Booth

Justin Russo

David Henrie

Wladim

Bernard Wong

Justin Russo

David Henrie

Ryan Brewer

Johnny Simmons

Charles

Theaterschauspieler Garcin

Michael Zegen

Hubert Minel

Xavier Dolan

Hausvorsteher

Steven Robertson

Brooks

Adam Mayfield

Joe Jonas

Joe Jonas

Mark

Marat

Tony Oliver

Marcus Kane

Samuel Roukin

Franklin

Justin Huen

Brett

Jack O'Connell IV

Shane Gray

Joe Jonas

Eric Yorkie

Justin Chon

Thao Vang Lor

Bee Vang

James Piersall

Chris Warren Jr.

Zeke Baylor

Chris Warren Jr.

Jake

Robert Lenzi

Joe Jonas

Joe Jonas

Jeremy

George Maguire

Jasper Herman

Zachary Ray Sherman

Max Cooperman

James Stanton

Drew Tyler Bell

James Potter (jung)

Robbie Jarvis

Vando

Luciano Nóbile

Zeke Baylor

Chris Warren Jr.

Justin Russo

David Henrie

Baljeet (Gesangsstimme)

Maulik Pancholy

Carl Karl (Gesangsstimme)

Tyler Mann

Jack Maitland

Robert Lowe

Lucien

Jacob Anderson

Zeke Baylor

Chris Warren Jr.

Jesse

Drew Roy

Andy Farmer

Tobi Bakare