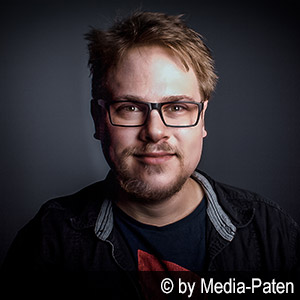 René Dawn-Claude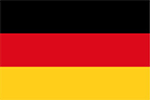 Hörproben:


Lyrik

Hörspiel

Mix

Demo 1

Demo 2
20-30
30-40

jung mittel voll
Dokumentation Film Hörbuch / Hörspiel Industriefilm Multimedia Rundfunk TV Funk & TV Werbung Games
Der Schauspieler und Synchronsprecher Rene Dawn-Claude wurde am 19. Mai 1983 in Bochum geboren. Seit 2002 arbeitet er hinter dem Mikrofon. Bekannt ist Rene Dawn-Claude als deutsche Stimme Ryan Kwanten und Donald Glover sowie als Stimme der Figur Deuce Gorgon aus "Monster High". In der Amazon-Serie "Tom Clancy's Jack Ryan" synchronisiert Rene Dawn-Claude den Schauspieler John Krasinski in der Hauptrolle des Jack Ryan. Darüber hinaus spricht Rene Dawn-Claude u. a. auch Audioguides, Computerspiele, E-Learning, Hörbücher, Hörspiele, Imagefilme und Werbespots. Mehr Infos im Blogbeitrag.
Stimme von Jean Kirschstein
Im Anime "Attack on Titan" (2013/2017-) ist René Dawn-Claude als deutsche Stimme von Jean Kirschstein zu hören. Zusammen mit Protagonist Eren Jäger besucht er die 104. Trainingseinheit um sich im Kampf gegen die riesigen Titanen zu schulen. Da ihm jedes Leben kostbar ist und er einer der besten Absolventen seiner Klasse ist, genießt er unter seinen Kameraden den Ruf eines guten Anführers. Seine direkte, ehrliche Art bringt ihn häufig in Konflikt mit seinem Rivalen Eren. Statt sich der Militärpolizei anzuschließen, folgt er jedoch Eren in den weitaus gefährlicheren Aufklärungstrupp, der außerhalb der schützenden Mauern operiert. Neben der japanischen Zeichentrickserie leiht René Dawn-Claude der Figur auch in den Filmen "Attack on Titan" (2015) und "Attack on Titan 2: End of the World" (2015) sowie der Recap-Trilogie (2014-2018), welche die Geschehnisse der Serie zusammenfasst.
diese Sprecher könnten Sie ebenfalls interessieren:
Filme mit der Stimme von René Dawn-Claude
Film
Rolle
Schauspieler

Kunimi

Jun Fukushima

Shukichi Haneda

Toshiyuki Morikawa

Kenshin Himura

Takeru Satoh

Forecast

Ken'ichirou Oohashi

Satoru Gojou

Yuuichi Nakamura

Lando Calrissian

Roberto da Costa

Ed

Dylan Brady

Satoru Gojou

Yuuichi Nakamura

Ensign Samanthan Rutherford

Eugene Cordero

Oboro

Keiji Fujiwara

Baby Fat

Tsuguo Mogami

Gilgamesh

Tomokazu Seki

Liam

Carl Lundstedt

Keigo Asano

Hiroto Yamada

Scooter

John Bradley

Jack Ryan

Mikhail

Takahiro Sakurai

Capt. Khora

Apfel

George Gendi

Matt Wheeler

Billy Donovan

Josh Salt

Basterd

Mamoudou Athie

Luke

Adam Levine

Gray Fullbuster

Yûichi Nakamura

Deuce Gorgon

Evan Smith

FBI-Analyst

Matt Mercurio

William Vangeance

Daisuke Ono

Virgil

Mamoudou Athie

Nao Serizawa

Satoshi Hino

Adam

Tom Maden

Mahout

Chainarong Phokaew

Jimmy

Chaske Spencer

Rohan Kishibe

Takahiro Sakurai

Leo

Johnny Rose

Park Jam MC

Jermaine Crawford

Gil-Seop

Dae-Myung Kim

Fotograf

Yukitoshi Kikuchi

Belukia

Yoshitsugu Matsuoka

Leo

Johnny Rose

Dave

Jose Pablo Cantillo

Alester

Kenji Fukuda

Julius Euclius

Takuya Eguchi

Woodrow

Mark Furze

Jorge

Tin Pang

Mike Milch

John Gallagher Jr.

Deuce Gorgon

Evan Smith

Clark / Spaghetti Man

Benjamin Crutcher

Ruben Sanchez

Vince DeCosta

Saoterus

Calum Gittins

Nicholas Wong

Hiroshi Kamiya

Jan Boellard

Menig Nørreskov

Mikkel Bentzen

Erzähler

Issei Futamata

Deuce Gorgon

Evan Smith

Carlos Gutierrez

Winn Schott

Jeremy Jordan

Shunsuke Otosaka

Daisuke Ono

Shizuya Kirihara

Yoshitsugu Matsuoka

Motoki Aizawa

Takanori Oyama

Joe

Ed Speleers

Prinz Xander (2. Stimme)

Antonio Marziale

Joe Wise

Shinji Kawada

Tommy

David Hoffman

Heckyl

Ryan Carter

Deuce Gorgon

Evan Smith

Joaquin

Jay Jay Warren

Erik de Perik

Rick Paul van Mulligen

Christy Collard

Tom Hughes

Maxime

Maxime Sulma

Nick Di Santo

Luke Kleintank

Giovanni

Corey Large

Josh

JD Taylor

Josh

Brando Eaton

Gator

Michael Curran-Dorsano

Martin

Bryce Papenbrook

Hajime Kujou

Shintaro Asanuma

Tooru Oikawa

Daisuke Namikawa

Saitou

Kazuyuki Okitsu

Deuce Gorgon

Evan Smith

Harklight

Daisuke Hirakawa

Filmschauspieler

Hiro Shimono

Ayato Kirishima

Yuuki Kaji

Ronny

Alan Simpson

Tamaki Katagiri

Yoshimasa Hosoya

Mel

Kerr Hewitt

Jakob

Josh McFarlane

Kenshin Himura

Takeru Satou

Kenshin Himura

Takeru Satou

Brody

Jesse Wheeler

Nicolay

Aleksandar Aleksiev

Joe

Bruce Johns

Michael Therriault

Mel

Jonas Trukanas

Deuce Gorgon

Evan Smith

Tolly

Darcy Crouch

Jean Kirschstein

Kishô Taniyama

Lagos

Masayuki Katou

Whimsy Beast Boy / Whimsy Starfire

Trevor Devall

Kenshin Himura

Takeru Satou

Álex

Laura Sanchez

Frederick

Christian Kinde

Houka Inumuta

Hiroyuki Yoshino

Red Stevens (jung)

Austin James

Chema

Manuel Lozano

Max

Tim Haars

Hekiru Midorikawa

Toshiyuki Toyonaga

Zucchini

Alan Franzenburg

Dave

Chase Williamson

Oliver

Matt Shively

Owen Unishee

Derek Bennett

Mike

Colley Bailey

Kevin Kostner

Ramy Youssef

Tipper

Thomas Turgoose

Dillon (1. Stimme)

T.J. Alvarado

Erzähler

Houchuu Ootsuka

Kenshin Himura

Mayo Suzukaze

Naoya Teshigawara

Tomoaki Maeno

Gray Fullbuster

Yûichi Nakamura

Col

Duane Henry

Genshirou Saji

Yuuichi Iguchi

Deuce Gorgon

Evan Smith

Zane

Andrew James Allen

Eric Wells

Peter Wingfield

Richart Allaart

Tim Murck

Tano

Junior Rodriguez

Kyouya Hikami

Takahiro Sakurai

Jonah

Onch

Brad Williams

Blane

Shaun Sipos

Jimmy Rissoli

Ryan Pinkston

Hogan

Adam Deacon

Damoslav

Dean Williams

Frankie

David Fennelly

Jake Kendall

Brando Eaton

Dr. Ethan Gross

Geoffrey Arend

Bobby Caldwell

Teddy Sears

Andy Button

Joseph May

Shaun

Thomas Turgoose

Joe

Benjamin Gur

Masumi Nishijima

Makoto Ishii

Archer / Gilgamesh

Tomokazu Seki

Tetsudou Hisakawa

Takayuki Kondou

Randy

Aaron Hill

Hirohide Nanba

Shuuhei Sakaguchi

Scott

Scott Lilly

Sean McGinnes

Ben Esler

Remy

Gauthier de Fauconval

Izaya Orihara

Hiroshi Kamiya

7718 (Bill)

Chris Isaak

Clint Barton / Hawkeye (1. Stimme)

Chris Cox

Russ Mountjoy

7718 (Bill)

Chris Isaak

Percival

Will Matthews

Pete

Gabriel Womack

Shaun

Thomas Turgoose

Yeong-choon

Song Seung-heon

Lance Corporal Perth

Kit Williamson

Darren Nicholls

Adam Deacon

Kelvin

Marcus Gustafsson

Ku Kap-jo

Kwon Sang-woo

Tugz

Jerome Holder

Zapatitos

Guillermo Eced

Ling Yao

Mamoru Miyano

Gray Fullbuster

Yûichi Nakamura

Craiger

Andrew J. West

Adam Harris

Gary Lundy

Angestellter B

Ryuusaku Chijiwa

Scott

David Durbin

Helia (3. Stimme)

David Faustino

Ikkaku Madarame

Nobuyuki Hiyama

Kenshin Himura

Mayo Suzukaze

DS Jamie Winter

Nick Hendrix