Valentin Stilu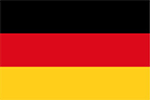 Hörproben:


Lyrik

Besserwisser

Hörspiel

Mix
20-30
30-40

jung mittel seriös warm markant
Dokumentation Film Hörbuch / Hörspiel Industriefilm Multimedia Funk & TV Werbung
Valentin Stilu wurde am 25. Juni 1975 in Hamburg geboren und ist Sprecher sowie Musikproduzent von Beruf. Er verfügt über eine junge, dynamische Stimme mit Wiedererkennungswert, die schon in über 400 Synchronrollen zum Einsatz kam. Neben Hörspielen wird dem Einen oder der Anderen die Stimme von Valentin Stilo auch aus Werbespots für Marken wie Nike, Strato oder Mercedes Benz vertraut sein.
Sprecher von Josh Segarra
Valentin Stilu ist die deutsche Stimme von Josh Segarra. Neben der Komödie "Dating Queen" (2015), wo er an der Seite von Bill Hader und Amy Schumer eine kleine Nebenrolle hat, synchronisiert er den amerikanischen Schauspieler vor allem in diversen Serien. Für die Comedy-Show "Sirens" (2014-2015) vertonte Valentin Stilu ihn als Billy Cepeda. Als einer der Protagonisten steht der Polizist besonders ab der zweiten Staffel den drei Rettungssanitäter Mousse, Hank und Brian bei ihren heiteren Einsätzen zur Seite. Als Teil der Hauptbesetzung spricht Valentin Stilu den Darsteller Josh Segarra auch in "AJ and the Queen" (2020-). Als Hochstapler Damian Sanchez spielt er Dragqueen Ruby Red den Freund vor. Mit ihren ersparten 100.000 $ macht sich der Betrüger dann aber zusammen mit Komplizin Lady Danger aus dem Staub.
Für die Serie "Chicago P.D." (2014-) schlüpfte Josh Segarra in die Rolle des ehemaligen Soldaten Justin Voight, Sohn von Protagonist Hank Voight (gespielt von Jason Beghe). In der Polizeiserie hat er wiederkehrende Auftritte. Nachdem er frisch aus dem Gefängnis entlassen wurde, bringt sich der Polizistensohn direkt wieder in Schwierigkeiten. Mit seiner Frau Olive hat er einen Sohn, doch wird Justin am ersten Geburtstag seines Kindes ermordet. Darüber hinaus leiht ihm Valentin Stilu die Stimme in den TV-Produktionen "Weihnachten bei den Moodys" (2019-) und "The Other Two" (2019-).
synchronisiert auch...
Filme mit der Stimme von Valentin Stilu
Film
Rolle
Schauspieler

Lin Ju-Long

Derek Siow

Marcos

Salva Reina

Guerao

Jesús Carroza

Park Jae-wook

Soo-ho Shin

Cpt. Harville

Edward Bluemel

Skinny

Travis Hammer

Unfallverursacher

Yuuji Kameyama

Nunez

Rick Gonzalez

Stan Novak

Dashiell Eaves

Dr. Schöpfer

Eric Woolfe

Jacob

Simon Mezher

Pablo Vázquez Pena

Patricio Aramburu

Kenji Mitsuda

Chiharu Sawashiro

Tomek Bartkowiak

Józef Pawlowski

Antoine Marchand

Antoine Reinartz

Armando

Biagio Manna

Yasper

Ben Schwartz

Louis

Alexander Wraith

Mark

Claude Pelletier

Luca Battaglia

Gianluca Fru

Onkel Lukas

Lovensky Jean-Baptiste

Walter

Peter Linz

Jonathan Sackler

Ian Unterman

Cousin Joey

Cody Briggs

John Gemberling

Vater Maus

Adeel Akhtar

Kelseys Tinder Date

Anthony Lee Medina

Polizist

Kelley Lockman

Axtmann

Mikey Day

Hector / Damian Sanchez

Josh Segarra

Jack

Jack Barry

Deutscher

Andrew Byron

Owen Tillerman

Leslie Odom Jr.

Osman

Arian Kashef

Tim

Romaine Waite

Dylan Davenport

James Berardo

Rafa

Juan Martín Jauregui

Cameron 'Cam' Campbell

Lance

Josh Segarra

Laurent

Anthony Paliotti

Sanou

Fukushi Ochiai

Marek Mielnik

Dawid Czuprynski

Marco

Josh Segarra

Roody Tootz

Robbie Daymond

Viktor / Der Architekt

Rinal Mukhametov

Fahrradkurier

David Shae

Fernando

Javier Abril

Naoki Miki

Tomokazu Sugita

Curtis Keller

Stephen Schneider

Sam

Ben Schwartz

Barclay

Gavin Drea

Katz

Jeremy Glazer

Doug

Ravi Patel

Yakir 'Benda' Ben-David

Moshe Ashkenazi

Triton

Mike Moh

Niall Swift

Jordan McCurrach

Vikram

Shrey Neil

Brian

Jay Hayden

Ephraim

Bernardo Badillo

Detective Paulson

Richard Roy Sutton

Ben

Adam Scott

Andrei

Bernhard Forcher

Mario

Sergio Mur

Farkas

Hans Obma

Huck

Ryan Sands

Nesbit

Austin Amelio

Esparto

Adam Saunders

Shane M. Roshto

Henry Frost

Vincent

Jonas Bloquet

Pete

Marc

Jeffery Self

Ted Cardenas

Nicholas Gonzalez

attraktiver Mann

Mat Lo

Mahiru Shirota

Takuma Terashima

Fritz Deelen

Maarten Heijmans

Cameron Rash

Adam Hagenbuch

Detective Alonzo Loya

Nick Sagar

Samuel

Drew Brooks

Schedulebot

Roger Craig Smith

Ron Lee

Eugene Cordero

Tsurumaru Kuninaga

Souma Saitou

Hawk

Billy Bob Thompson

Sakuya Nijou

Mitsuki Saiga

Lew Cregger

Sam Riegel

Jesse

Devin Goodsell

Trevor

Steven Robertson

Ross

Casey Manderson

Arden

Robbie Tann

Rick Curtis

Scotty Curlee

Kane

Kane Kosugi

langsamer Jeremiah

Sam Quinn

Concierge

Nophand Boonyai

Dr. Stomberg

Tate Ellington

Phil

Nik Pajic

Mark

Matt Bois

Aaron Shaw

McCaleb Burnett

Truman

Derek Mio

AJ Kim

Derek Mio

Barry Tipton

Patrick Cavanaugh

Aethelred

Toby Regbo

Henry Maxson

Eric Mendenhall

Crud

Thomas Lennon

Marlon

Paolo Vecchione

Dax Fraggins

Jason Earles

junger Musiker

Prometheus Aleifer

Eddie

Giles Matthey

Jeff

Freddie Fox

Pete

Border Agent

Harley Morenstein

Tatsu

Der Albino

Tómas Lemarquis

Kunstsnob #2

David Milchard

Captain Tsung

Justin Lee

Bruce

Brian Borello

Frederick Nightingale

Henry Hereford

Justin Voight

Josh Segarra

Berater

Espen Klouman Høiner

Dogget

Cj Sykes

Wesley

Todd Alan Crain

Su-Won

Yuusuke Kobayashi

Beslan

Igor Skvarica

Tatsu

Ned

James Rastall

Portier

Michael Swinehart

Dilfer

Dushyanth Weeraman

Jim

Billy Slaughter

Max

Tyson Ford

Flaco

Richard Cabral

Colin

Eugene Cordero

Kai

Jesse L. Martin

Bree-Zay

Ari Herstand

Bruce

Luke Benward

Zeuge

Nicholas Ritz

Alex

Ravi Patel

Agent Mike

Mark Adair-Rios

Troy Burrows / Rot

Andrew Gray

Trevor Janns

Teach Grant

Vishnu

Prabhu Deva

Zach

Anthony Konechny

Alex

Nicholas Gonzalez

Kay-Kay

Ralph Cole Jr.

Robert

Luke Ward-Wilkinson

Mario Lopez

Mario López

Xyler

John Roberts

Beckett Everett

Ryan Windish

Ellis

Jack Griffo

Crimson Kingbolt

Tarusuke Shingaki

Marc

Marc Richardson

Elliott

James Furlong

Freak Astaire

Nick Blaemire

Ethan Whitehorse

Blair Redford

Flow Flow

Brooks Darnell

Brian

Andrew Knott

Baldoni

Giancarlo Lombardi

Dingaan Botha (2. Stimme)

Treva Etienne

Dr. Deon

Japheth Gordon

Bobby

James Kirk

Alberto Santana

Michael Galante

Andrea Vipolis

Lucas Papaelias

Billy

Jeff Pangman

Moose

Brandon Jones

Dean

Ian Lloyd Anderson

Odell

Mustafa Abdelkarim

Merle

Matthew Yang King

Merle

Matthew Yang King

RGB2

Sam Marin

RGB2

Sam Marin

Gary

Josef Altin

Agent Tim

Jarod Joseph

Ulrich Rechstein

Tjeerd Gerritsen

Blaine

Daniel DeSanto